A Guide to Online Bingo Chat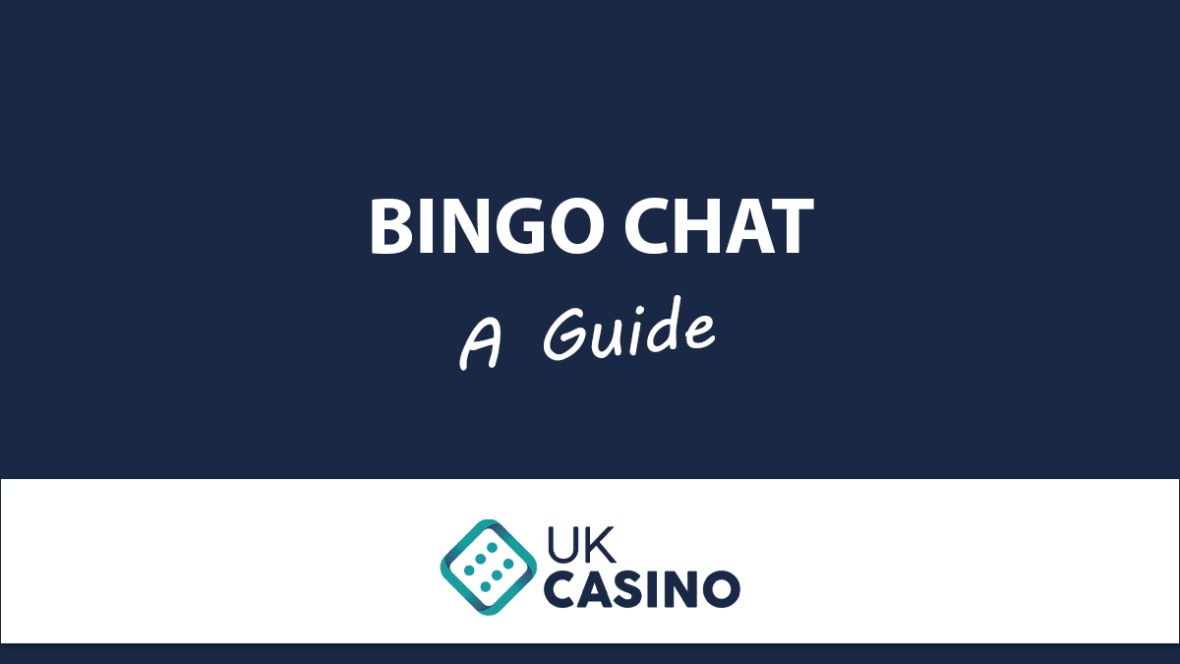 Bingo! It's a game that's been taking the UK by storm! We ask that you not dismiss the game as just a simple game that the ladies (most likely those with a little bit of grey going on top!) love to spend time playing before the Sunday roast. It's the farthest thing from it!
In fact, the game has begun to attract players from all walks of life, including your fellow mates. That's right, especially with its move from those bingo parlours to your laptop, it has become more accessible to everyone! Like everything that has moved from the 3D to the cyber world, though, the game has changed a bit, and maybe one of the places it has changed the most is chatting it up with your fellow players.
We want to help you understand everything from the peculiar language of bingo abbreviations to the lingo included in mastering the art of bantering. That's why we have created this comprehensive guide to help you navigate the virtual bingo halls and unlock the sink roots of online bingo chat!
What is Online Bingo Chat?
When you decide to dive into the world of online bingo, you are not there to just dab off those numbers on your card and hope for the chance to scream out bingo. No way! There is a whole community and social scene (both in the UK and globally) waiting to be explored in the bingo chat rooms attached to these games. Bingo chat is like the digital equivalent of sitting around a table with your mates, cracking jokes, and having a few laughs.
These rooms allow you to banter with your fellow players and build friendships with them. After all, finding your tribe is what social games like bingo are all about, right?
How Do You Use Bingo Chat Rooms?
Using the bingo chat rooms is just like any other online chat room. In other words, you're sitting there with your eyes glued to the screen, eagerly waiting for that final number to be called so that you can win big, and there's a little box in the corner of the screen.
This is a little box where all that bustling activity is going on! This is where you and your fellow bingo enthusiasts can exchange tactics and simple pleasantries and share your success stories and failures. But it's not just a way to pass the time between numbers. It's also a place where, like any other chat room, you can build friendships and even maybe get a few rivalries started.
What Are Bingo Chat Games?
Bingo is a game of patience, but working in the online gaming area or app can lead to a loss of attention. And the last thing you want to do is lose focus on a possible way to win yourself some money. This is why chat games are so great.
These are little side quests that add an extra layer of excitement to your bingo experience. Typically these are hosted by chat moderators who know how to keep the energy intense. These games pop up in the chat rooms alongside your regular bingo games, and they give you a chance to win some pretty crazy prizes while engaging with your fellow players.
Now these track games come in a wide range of shapes and sizes. Everything from trivia quizzes that test your knowledge of random facts to riddles that tease your brain, there's something for everyone. And the best part is you don't need to be a brainiac to get involved. It's all about having a laugh and enjoying the thrill of the game.
We encourage you to keep an eye out for those chat games the next time you're in a bingo chat room. They are definitely the cherry on top of your bingo sundae, adding extra fun and interaction to your gaming experience. But what type of bingo chat games are there?
What Types of Bingo Chat Games Are There?
There is a diverse world of bingo chat games. So when you're in the online bingo chat room, you will have a great way to keep yourself entertained and ensure your competitive spirit stays alive. Here are some of the most common bingo chat games:
Trivia – If you fancy yourself a bit of a trivia buff, some games will put that to the test. The chat moderator will fire questions at you, covering all sorts of topics. You'll be crowned the trivia champ if you're the first to type in the correct answer.
Word Scramble – You are presented with a jumbled-up word related to bingo or another theme. Then you must race against time to rearrange letters and shout out the correct word.
Anagrams – With this chat game, the moderator will toss a bunch of letters into the chat room, and it is up to you to rearrange them to form as many vowel words as possible.
Emoji Puzzles – The moderator will present the player with a series of emojis representing a well-known phrase, movie title, or song. It is then your goal to decipher the hidden message and type it in before everyone else.
A Closer Look at Bingo Chat Hosts
When we discussed the bingo chat games above, we mentioned the moderator. This individual is within the bingo chat rooms that keep the conversation flowing and the fun cranked up.
In other words, the chat moderator or the chat host is the life and soul of the chat room. They are the individuals that, as you're waiting for the next number to be called, suddenly break into the chat room with a lot of energy and, most of the time, a pretty cheeky sense of humour to keep you engaged.
These chat hosts are typically identified as CMs. They're the ones that greet you with a warm welcome as you enter the room, and they tend to be the ones that make you feel right at home in the community. They tend to have pretty bubbly personalities and can easily create friendly banter to help the atmosphere seem more exciting and inclusive.
Why Are They Needed?
Online games, whether bingo or some other game, can be a little lonely. That's where chat hosts shine. They are the social glue that brings players together. These individuals create a vibrant, interactive atmosphere that keeps the banter flying and encourages conversation.
But their jobs are not just about fun and games. Chat hosts are also there to keep things going smoothly. These chat hosts answer questions, provide guidance, and ensure everyone understands the game rules.
Also, if you need a hand with technical issues or have concerns about the gameplay, they are your go-to person, ready to assist you with a friendly smile.
What Are Their Responsibilities?
We've talked about the importance of the chat host when it comes to creating a welcoming and friendly atmosphere. But it's not all about entertainment and fun. Chat hosts have to be able to multitask like no one else.
These individuals are also there to host the games. They're often the ones creating the challenges and puzzles. That means that they are the ones that explain the rules and keep track of scores; along with this, they are all about everything related.
If you have questions or need help with anything, they are there to help guide and support you. Along with this, they are the glue that keeps the community together. They also are in charge of ensuring all chat rules and etiquette are observed. What are these bingo chat rules and etiquette that we speak of? Keep reading, and we will go into that in depth next.
Online Bingo Chat Rules and Etiquette
Rules and etiquette are always to be observed in any online space. The bingo chat rooms are no different! These rooms are outfitted with guidelines designed to ensure everyone has a great time. Understanding these rules and etiquette is very important, so we wanted to look at them. Here are the rules and etiquette:
Be Kind and Respectful – the golden rule is to treat others how you'd like to be treated. In other words, be friendly and polite and avoid bullying or offensive language.
No Spamming –nobody likes any form of spamming people. So keep the chat flowing naturally and avoid excessive repetition or flooding with messages.
Watch Your Language –all the players tend to be adults, and that means that sometimes adult language may be something you think about. It's better to keep the chat room language family-friendly. This means avoiding any profanity, offensive slurs, or engaging inappropriate conversations.
Stay on Topic – it's important to have friendly banter, which is encouraged, but it's also important to stay focused on the game and the bingo community.
Listen to the Chat Host – chat hosts are there to help. That means you must follow their instructions and show appreciation for their efforts.
Avoid Drama and Arguments – these games are intended to help us escape the everyday hassles, so try to leave arguments at the keyboard. If a disagreement arises, try to resolve it amicably and force yourself to follow the rules and tips below.
Respect Privacy – it's awesome to connect with fellow players, and it's important to respect each other's privacy too. So try to avoid sharing personal information like full names, addresses, or contact details in the chat room.
Sportsmanship – bingo is a game of chance (in other words, a form of gambling). So when someone else wins, try to be gracious. Celebrate their victory like a true sportsman!
So what happens if you make a slip-up? We're all human, and sometimes that's going to happen. When it does, addressing it and keeping the bingo party rolling smoothly is important. So here are a few tips that we think might help when you or someone else accidentally breaks one of these rules:
Be Polite and Informative – if you do happen to notice a rule being broken, try to remain calm and raise the issue politely. Remember, you are there to have fun, and so are the other players, so there's no need to make people crazy. Politely remind the person involved about the specific rule they're unintentionally breaking.
Talk Privately –to negate potential trauma, it's best to address rule violations through a private message. This way, you can have a one-to-one chat and discuss the issue without causing discomfort or embarrassment in front of others.
Ask for help – if the person continues to break the rule and you're uncomfortable addressing the issue, you need to call in reinforcements. This is where chat hosts come in, and by informing them, they can handle the situation.
Give the Benefit of the Doubt – look, sometimes we all know that breaking the rules can be unintentional or a result of not understanding. So before you jump to conclusions, make sure you give the person involved the benefit of the doubt and assume it was an honest mistake.
No Public Confrontation –don't take the action of publicly calling someone out for breaking the rules, as this can create tension and spoil the mood for everyone. That's why we suggested you first engage in private messages or involve the chat host.
Be Open to Resolution –when addressing these rule violations, it's best to do so with the end goal of looking for a solution rather than escalating the situation. Try to engage in constructive conversation allowing the person involved to explain their perspective and finding common grounds that you can work towards creating and maintaining that harmonious bingo atmosphere.
Last Call!
We hope our look at the ins and outs of the bingo chat rooms and games has helped you a little. Remember that online bingo chat rooms are where you can potentially create friendships that last a lifetime. It's a place to celebrate the wins, console near misses, and revel in the joy of the game.
So keeping it welcoming and inclusive is vitally important. The info in this guide is designed to help you do just that! Now go out there and enjoy your next online bingo adventure and take advantage of the wonderful community waiting for you!