How to Avoid Common Mistakes When Playing Online Slot Games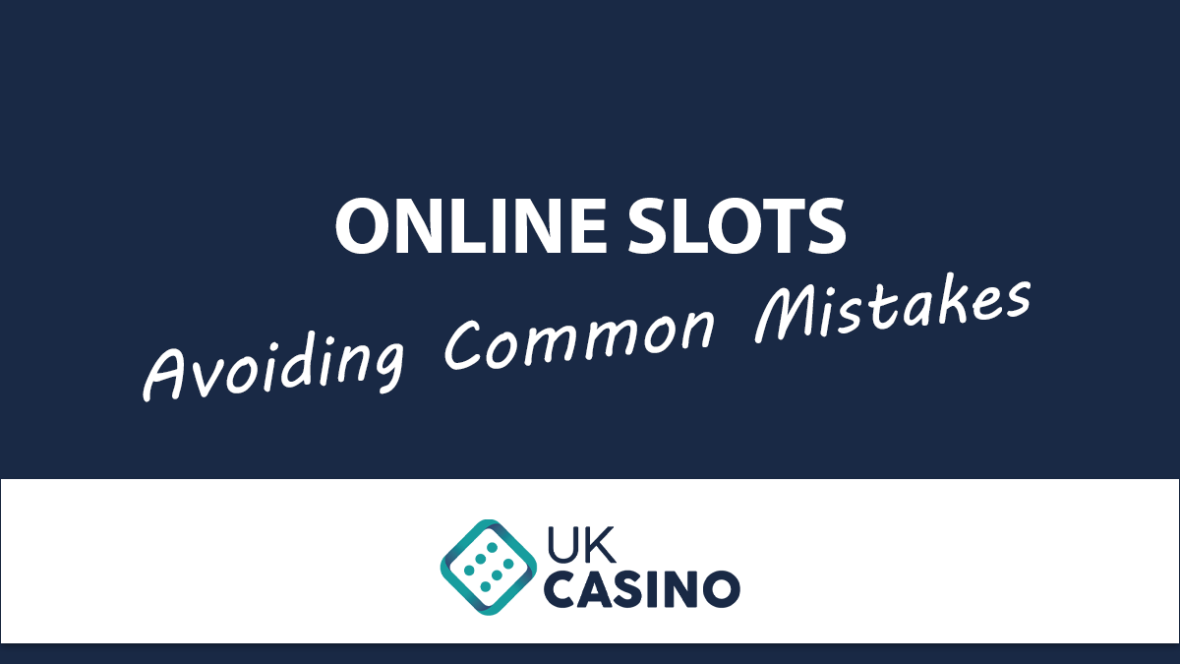 Online gambling has brought betting to a whole new population. There are currently 10 million people in the UK who only gamble on the Internet. However, these players are often new to gambling and have not got years of experience in a "brick-and-mortar" casino to help them beat the bookies. This can lead to them making mistakes whether within gameplay, or struggling with gambling responsibly.
This article helps by introducing you to the most common mistakes that new players of online slot games might experience and gives our top tips to help avoid them. Our list includes the following:
Playing without understanding the game
Ignoring the RTP and volatility
Chasing losses
Overlooking the importance of bankroll management
Falling for the gambler's fallacy
Not reading the terms and conditions
Playing without time limits
Neglecting responsible gambling practices
Not paying attention to bonuses
Playing without a budget
Playing at a random online casino
Playing Without Understanding the Game
Gambling is all about making informed decisions to maximise your chances of success. However, lots of online casinos offer hundreds or even thousands of slot games. New players are often tempted to rush through the selection, trying to experience everything that the casino has to offer.
Slowing down comes with a myriad of benefits. If you take the time to understand the rules and mechanics of a game, you can avoid making silly mistakes and deploy the best possible strategy. Furthermore, if you learn all the features, you can get more fun out of the game without having to wager more of your money. Always look out for bonus rounds when you play.
Ignoring the RTP and Volatility
RTP is the primary factor that will influence the level of payout from a casino game. RTP stands for "return to player," and it is a percentage score for the average proportion of the total wager that is returned to players over the course of 1 billion spins or game rounds. If a game has an RTP of 90%, and the average bet amount among players is £100, players will, on average, receive £90 back. Some will get large payouts, others risk not getting anything back. Before you play, always check the RTP. If it is higher than 95%, consider playing the game, but if it is lower, it is better to look for something else.
Another key factor to consider is volatility. A high-volatility game offers infrequent wins with a high payout, and low-volatility games are vice versa. Research the game before playing to see if it matches your play style.
Playing at a Random Online Casino
There is vast variation in the online platforms that operate slots. Choosing the right platform will ensure your gambling is safe, controlled, and enjoyable. Make sure that you conduct the proper research to make sure that you choose the right platform for your unique needs. Choose based on the following:
Reputation and UK licensing. All legitimate UK casinos must be registered with the UKGC.
Security measures. Look for encryption procedures so your data is safe.
Game selection and software providers.
Bonuses and promotions.
Customer support that is responsive and effective.
Luckily, your research has just got easier! UKCasino is your ultimate destination for comprehensive and insightful casino reviews. We strive to provide you with all the essential details you need to make informed decisions and have the best gambling experience possible.
Chasing Losses
Everyone has had a bad session on the slots, getting more and more frustrated as their bankroll dwindles. This can lead to unhealthy behaviour called "chasing losses." This means continuing to play long past when you planned to stop in the hope that you might win back your losses.
Chasing losses never leads to breaking even again, and you must avoid this behaviour to stay in control. The key is to adopt a mindset that accepts that gambling means playing with your luck and that some days you will lose. With this mindset, you should find it much easier to know when to stop, making sure that playing online slots is fun.
Overlooking the Importance of Bankroll Management
The key to an enjoyable gambling experience is making sure that your bankroll lasts for as long as possible, without jeopardising your finances. There are two tips to keep in mind to ensure your bankroll is always effectively managed.
Firstly, you need to divide your bankroll by setting a specific budget for each gambling session. Then, if your losses total that amount during a session, stop playing immediately. This will ensure you always have some bankroll for your next session.
Secondly, you must determine your bet sizes. This bet size should be small enough for you to make many bets without going above the budget you have set for the session. Small bets mean a gambling session can be long enough for you to have fun.
Falling for the Gambler's Fallacy
The gambler's fallacy is where you believe that prior events during a slots session will influence future outcomes. For example, if you have lost several games in a row, you might believe that a win is coming and that you should keep playing.
The gambler's fallacy is completely false, as all online slot games are controlled by a random number generator (RNG). Each spin of an online slot wheel is entirely independent of the past spins, and the outcome is down to pure chance.
Recognising the gambler's fallacy will help you to avoid falling into a dangerous spiral that will make it hard to stop playing.
Not Reading the Terms and Conditions
All online casinos have endless pages of terms and conditions, and most customers will start playing without properly reading them. However, they are a crucial way of understanding key processes which will determine if you have a fair and enjoyable experience.
If you only read one section of an online casino's terms and conditions, make sure that it is the payment and withdrawal policies section. In some cases, there will be minimums and limits, which could be an unwelcome surprise when trying to take money out of your account. Furthermore, you should look out for transaction fees to make sure that you receive all of your winnings.
You should also always check the terms and conditions when making use of a promotion or bonus. These terms can be very strict, requiring you to wager the bonus and your deposit a certain amount of times within a certain time limit. Sometimes, these restrictions are so strict that they render the bonus worthless, so make sure to understand them properly before you decide to use a bonus.
Not Paying Attention to Bonuses
As online betting platforms compete to attract players' attention, they are offering increasingly brilliant bonuses. These promotions include welcome bonuses for when you first deposit and free spins, and loyalty rewards for continued play on the platform. They will allow you to play for even bigger wins without having to make such big deposits.
Some online slot providers also offer VIP programs for their most dedicated players. Being a VIP player will give you access to exclusive bonuses and games. Contact the online casino's customer support team to find out what you need to do to be included in the VIP program.
Make sure that you always follow updates to your online casino's bonuses and VIP programs. This will ensure that you are always in the best position to win when you play against the casino.
Playing without Time Limits
Playing online slots has the potential to be highly addictive because of the dopamine rush that we get from winning big. However, playing for an excessive amount of time can lead to you losing more than you can afford, neglecting your other responsibilities, and suffering from mental health problems.
Playing with time limits is the ideal solution that will promote your well-being and the health of your finances. All good online casinos will allow you to set time limits, shutting you off from the site once you have played for the specified amount of time. Enquire with the platform's customer services to find out how to do this.
Playing Without a Budget
The primary aspect of responsible gambling is playing within a budget that you are prepared to stick to. Most online slot players do not win a lot of money, and having a budget will ensure you don't lose more than you can afford to.
Set this budget at the start of your online slots experience, and make sure you set a sensible amount. When setting a budget, consider your income, financial obligations, disposable income, and your ongoing savings goal.
In the excitement of an online slots experience, it isn't always easy to stick to a budget, so you need to track your deposits and losses thoroughly. Every time you make a deposit, note down the amount and add it to your tally of total losses. As you start to approach your budget, slow down.
Neglecting Responsible Gambling Practices
Failing to gamble responsibly can lead to your gambling becoming an expensive and damaging problem. Always keep an eye out for signs of problem gambling, including uncontrollable urges to gamble, negative psychological and financial impacts, and failures in your personal life.
If you ever notice that your gambling is becoming a problem, you need to use responsible gambling tools as quickly as possible. All legitimate casinos will have their own self-exclusion tools, and you can also self-exclude through GamStop, which will stop you from playing on any online casinos.
Have Fun By Avoiding Common Slot Mistakes
Throughout your slots playing experience, it is vital that you remember the key is to have fun. By making the mistakes highlighted above, you will limit that fun in a number of ways. Make sure that you enjoy your slot gaming and return back to this list regularly so that you don't fall into the trap of making these mistakes.