The History Of Blackjack
23 January 2023
254 Views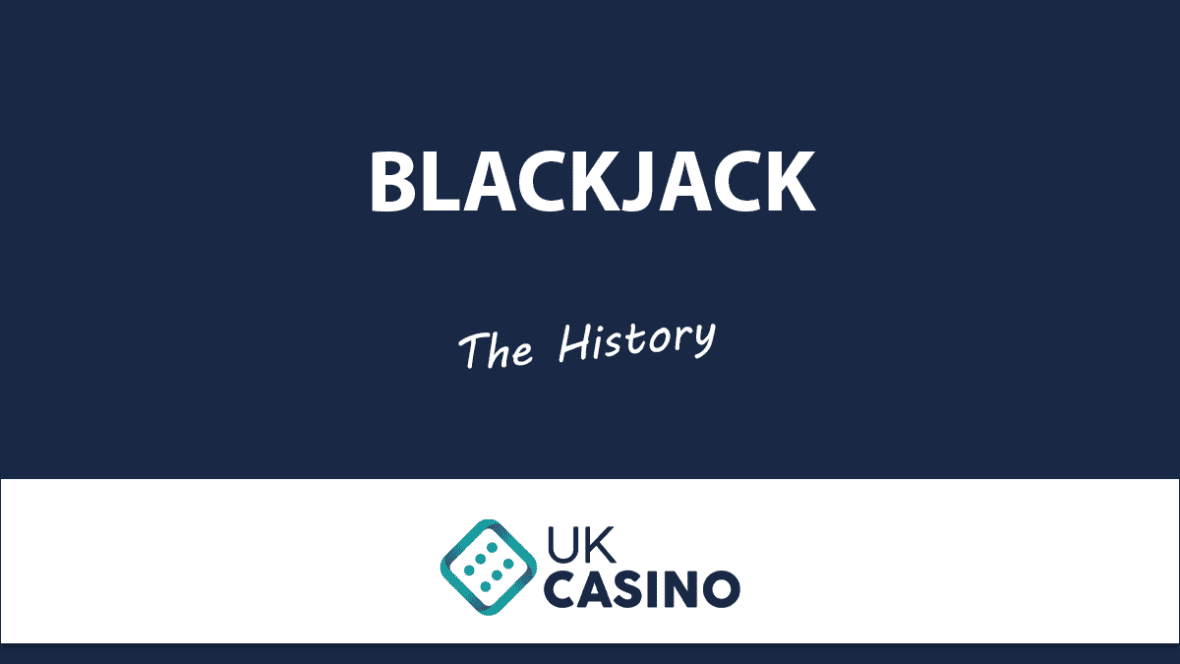 Blackjack is arguably the most popular casino game in the world. Unlike other casino games that rely entirely on luck, it requires players to also apply some skills to win significant profits. It is a favourite among many gamblers as its fast-paced gameplay and low house edge make it highly entertaining and rewarding.
This article takes a deep dive into the history of the game, its major milestones, and the pioneers that contributed to shaping blackjack into the magnificent casino game we currently enjoy.
How Blackjack Began
The history of blackjack is a subject of intense debate among researchers. While there are many dissenting views about its origin, the most widely accepted theory is that it originated in French and Spanish casinos around the 17th century. Historians like Roger Baldwin and Arnold Snyder argue that the oldest blackjack precursor is the Spanish game "Trente-un" ("Thirty-one" in English). The goal of this game was to assemble a hand with a total value of 31 with at least three cards.
The first written reference to the game is found in a book by Miguel de Cervantes, a Spanish author. Cervantes was known to be an avid gambler, and the protagonists in his novela "Rinconete y Cortadillo" were adroit at cheating at a card game called Veintiuna (the Spanish word for "twenty-one"). According to the story, the goal of Veintiuna was to hit 21 points without going over the number while playing with the Spanish baraja deck. Since Cervantes wrote the novella between 1601 and 1602, it's safe to imply that the Spanish gamblers had been playing the game since the early 17th century.
Blackjack was first recorded in France around the early 1880s, where it was called "Vingt-un" or "Vingt-et-un" ("21" in English). This version swept across Europe and North America in the 18th century, although some historians believe it was predated by similar games like the Italian "Sette e Mezzo" ("Seven and a Half") and the French "Quinze" (meaning "Fifteen").
The European Vingt-Un reached the shores of the United States and was renamed "Blackjack" around 1899. The popular explanation for this name is that it was coined by gambling house operators that began offering a unique bet that paid out ten times the player's wager if they reached 21 points with an "Ace of Spades" and "Jack of Clubs". The bet was named "blackjack," and it became so popular that everyone discarded the game's original name and started calling it after the wager instead.
Although gambling houses quickly stopped offering this promotion, the name stuck and to date, blackjack remains the most common name for the game.
The First Pioneers of Blackjack Strategies
Blackjack grew more popular worldwide due to its fast-paced and highly captivating gameplay. Being a casino game, winning depends mostly on luck. But blackjack is unique in that you also need some skill to win. In 1956, Wilbert Cantey, Roger Baldwin, James McDermott, and Herbert Maisel published the first blackjack strategy paper that relied on mathematical proof titled "The Optimum Strategy in Blackjack."
The four pioneers met at the Aberdeen Proving Grounds in Hartford County in the United States. The military unit housed soldiers that tested the efficacy of new battle weapons and developed poisonous gases to be used in combat.
Due to the hardships soldiers faced, gambling was a common pastime many indulged in to relieve their stress. One evening, Baldwin decided to also indulge in the activity and was introduced to blackjack for the first time. He became acquainted with the rules of the game and was particularly fascinated by the fact that the dealer had fixed rules that they must obey, like standing on 17 and hitting on 16 or lower.
From Baldwin's fascination emerged a curiosity that searched for a way to calculate the winning probability of a player based on the cards the dealer serves them. He attempted to develop the formulas but quickly became overwhelmed and sought help from his sergeant, Wilbert Cantey.
With Cantey's permission, Baldwin used the unit's adding machine to perform some calculations during his free time. Cantey also volunteered to assist him in writing the equations. Baldwin realised he needed much more help with the project and eventually approached Herbert Maisel and James McDermott for assistance. Together, the group toiled for many long nights, and in about 18 months, their paper (The Optimum Strategy in Blackjack) was published in the Journal of American Statistical Association. It had 11 pages and was widely accepted in the gambling community.
In 1957, the pioneers further explained their theories in a book they published called "Playing Blackjack to Win: A New Strategy for the Game of 21." The book's tenth chapter introduced a blackjack counting system that shook readers at their core. Although the group's calculations didn't reflect the fact that aces and tens have more value than low cards, their strategies still proved to be effective at significantly boosting a player's chances of winning in blackjack.
Their paper and book had an impact so profound that they laid the groundwork for other mathematicians and casino game strategies to develop newer tactics to beat blackjack. One such strategist was Edward O. Thorpe, who studied the calculations in the paper and published his book Beat the Dealer in 1966.
Thorpe and His Book
Edwin Oakley Thorpe is a mathematician and researcher that discovered one of the most efficient blackjack strategies in the late 90s. He used an early computer (the IBM 704) to investigate whether card tracking increased a gambler's winning probabilities.
He studied the equations of the first four pioneers and tested their strategies, which proved to be nearly 100% accurate. The only errors Thorpe noticed were in their advice on hard doubling and pair splitting. While these errors didn't have too much of a negative effect on the gambler's winnings, he decided to use the knowledge he acquired from the pioneers' work to develop his blackjack theories.
Thorpe had to learn Fortran to program the equations he needed for his theoretical research model. These equations assisted him in conceiving card-counting schemes that were effective in boosting a player's odds. He successfully devised a ten-count system that significantly improved winning probabilities in blackjack, especially near the end of a card deck that the dealer does not reshuffle after every deal.
Thorpe tested the newly-found methods in casinos in Lake Tahoe, Las Vegas, and Reno with $10,000 that he obtained from an affluent professional gambler called Manny Kimmel. He won $11,000 in a single weekend in local blackjack tables, proving the efficacy of his theory.
Thorpe became an instant celebrity in the gambling community as word quickly spread about his methods. He eventually published his discovery in his book, Beat the Dealer, which was a raging success as it sold over 700000 copies and earned a spot on the New York Times bestseller list. Casinos were overrun with gamblers as many rushed to test out the theory.
To avoid taking losses, gambling houses instructed dealers to start shuffling the cards a long way before reaching the end of the deck. They also replaced single-deck games with two- and four-deck variations.
For their contributions to the game of blackjack, Thorpe together with Wilbert Cantey, Roger Baldwin, James McDermott, and Herbert Maisel was inaugurated as a member of the Blackjack Hall of Fame. Thorpe also published a second book titled Real Blackjack in 1990.
Ken Uston: The Infamous Blackjack Guru
Born Kenneth Senzo Usui in New York City, Uston was an American blackjack player and strategist that became widely known for popularising team play in blackjack.
He won millions of dollars from casinos around the early to mid-70s using his mastery of team card counting techniques. His interest in blackjack was born after he met Al Francesco, a professional gambler, at a poker game. Francesco offered him a spot on his professional blackjack team, which Uston accepted without hesitating or consulting his family. He spent several hours on the road, travelling from one casino to the other and learning the team's mathematical card-counting methods.
Francesco's team used the "big player" card counting system, which involved several members playing at different tables in a casino. Each member waited for opportunities when the count became very positive, and they could easily lower the house edge by 1.5 to 2.5.
Once such opportunities struck, they'd call the "big player" over to that table and place huge bets. The big players would win incredible amounts of money within short periods and leave the table once house edge stopped favouring them. On Uston's first five-day run with the team, they won a whopping $44100, and he received $2100 as his share. He was promoted two months later to "big player" and won over $27000 in his first time playing the role.
Uston moved to Atlantic City in New Jersey in 1978 following the legalisation of casino gambling in the area and formed his own blackjack team. The primary difference between Francesco's group and Uston's new team was the application of electronic devices to gain an advantage over the casinos. Uston entered a binary code into a small-sized computer to tell it the cards in his hand, and the computer would interpret the code and advise him to either hit or stay.
The computers were so efficient that his team once made more than $350000 in one weekend. His success caused casinos in Atlantic City and across the world to ban him and his teammates from playing within their premises.
Uston's team was forced to adopt various disguises to continue to play blackjack in casinos. He was particularly infuriated after Resorts International barred him and his team in 1979 and filed a lawsuit against the casino. Uston believed the casino had no justifiable reason for taking such an action against them since they only used basic card counting methods–not computers.
He won the case as the New Jersey Supreme Court ruled that casinos had no right to bar card counters except a valid New Jersey Casino Commission regulation does. Casinos devised new ways to prevent card counters from winning since they could not ban theme anymore. They increased the number of decks and the number of times that dealers shuffled them during a game.
Uston co-authored a book with Roger Rapoport titled, The Big Player: How a Team of Blackjack Players Made a Million Dollars in 1977. He also wrote Million Dollar Blackjack, which explained the strategies professional gamblers used to beat the house edge. Another book Uston authored was titled "Ken Uston on Blackjack."
Blackjack in Online Casinos
The history of blackjack in online casinos begins with Antigua and Barbuda passing the Free Trade & Processing Act in 1994. Under this Act, internet gaming operators could apply for and receive licences that'll permit them to offer their services within the territory.
That same year, Microgaming was founded, and the company developed the first functional online gambling software. The software was secured by CryptoLogic, an online security company, making it safe to perform monetary transactions over the internet. Microgaming also developed the first online casino called "The Gaming Club", which commenced operations in 1995.
In the same year, CryptoLogic launched its own online casino called InterCasino, which remains well-known today. By 1997, there were over 200 gaming sites on the internet, and they collectively generated $1 billion in revenue. Since then, online casinos have grown in popularity as gamblers realised how convenient it is to play their favourite games over the internet without having to travel to a physical location.
Blackjack was introduced in online casinos around the late 1990s and early 2000s. The gambling sites offered simplified versions of the game to avoid overwhelming players. As gamblers got the hang of playing the game online, gambling software developers began designing innovative variations of blackjack.
Currently, there are hundreds of blackjack variants on gaming sites, including American Blackjack, European Blackjack, Multi-Hand Blackjack, Blackjack Switch, Perfect Pairs Blackjack, Free Bet Blackjack, etc.
Although online blackjack enabled lovers of the game to conveniently enjoy it from the comfort of their homes, it lacked the authenticity and electrifying energy you'd typically find in a physical casino.
To tackle this problem, gaming software developers created live blackjack games. Live blackjack games are conducted by real human dealers in gaming studios and broadcast in high-definition quality to players, enabling them to place live bets and interact with the dealer or other gamblers at their table. There are also many variations of live blackjack, such as First Person Black, Lightning Blackjack, Quantum Blackjack, etc.
Why is Blackjack So Popular?
As mentioned earlier, blackjack has been in existence since the 1700s, drawing its unique name from the jack of spades and jack of clubs. In the past, players received extra payout for an Ace and a blackjack, but the rules have been modified over time. Now, you need an Ace card and another worth 10 points like the Jacks, Queens, Kings, or Tens to win blackjack.
There are numerous reasons for the wild popularity of this casino game at gambling platforms worldwide. We highlight a few in details below.
Simple Game Rules
One can attribute the widespread popularity of blackjack to the ease of playing it. Unlike other titles with complex gameplay, these games boast simple rules. Basic blackjack strategy can be understood in a few minutes. You basically need to know when to hit, stand, or split.
Favourable House Edge
Blackjack is the table game with the highest rtp, rising to 99% in many variations. This means the house edge is really low, guaranteeing frequent winnings for punters. Therefore, most gamblers love playing blackjack, whether at land-based casinos or online gaming sites.
Three Way Payout
Players can beat the dealer in different ways during a blackjack round. If they hit a blackjack, it is recorded as an automatic win. Also, for points below 21, the punter triumphs with a total higher than that of the dealer. There is an insurance bet option to mitigate losses.
Quick Gameplay
Online casinos make it easy for punters to access a wide range of games without leaving their homes. Once you register an account, you enjoy exciting blackjack titles with simple and fast gameplay. Unlike traditional casinos where game speed is controlled by the dealer, the online version allows full control over how you play. You can take breaks at will without losing your seat.
Social Interaction
Multiple players can participate in a blackjack round at once against a single dealer. Therefore, this game promotes social interaction among punters ,as you do not have to play alone. Blackjack offers the opportunity to make new acquaintances while having fun.
Conclusion
Thanks to its high entertainment value and profitability potential, blackjack remains a staple in both physical and online casinos worldwide. You should learn its rich history before playing any round. Currently, nearly every gambling site offers at least a few Blackjack variations on their platform. All you have to do is register at the online casino, fund your betting account and start playing immediately.