How do Progressive Jackpots Work?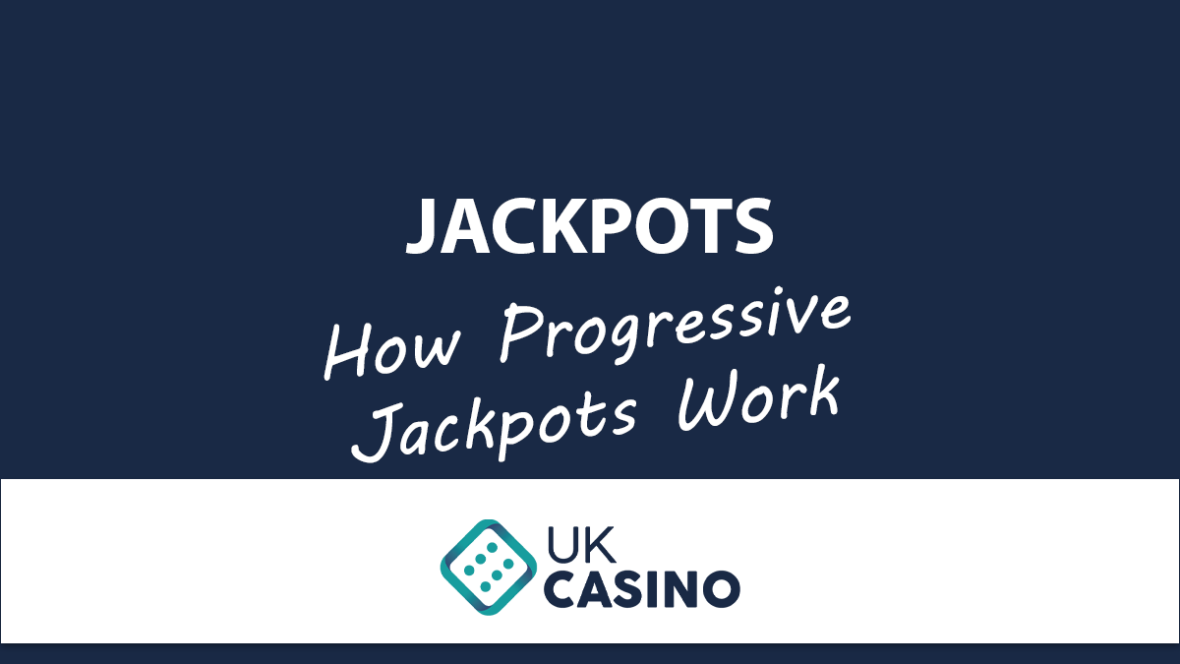 Progressive jackpots are jackpots that increase as they fail to fall. Let's suppose a game, for example, the well-known Mega Moolah jackpot by Microgaming, has a jackpot that starts at £100,000. If the game is played a lot and the jackpot does not fall, the jackpot increases per spin until the jackpot hits.
With network progressive jackpot slots, the game is played in multiple online casinos at the same time by many players. This means you will find the same jackpot game and prize pool in more than one online casino.
In that case, the jackpot can fall in any online casino that offers that particular game. This has two sides. On the one hand, the jackpot game is played by many more players. As a result, the chance of winning a jackpot is getting smaller for you. On the other hand, the jackpot also adds up quickly. So if you have a prize, you will win a larger amount.
The nice thing about network progressive jackpot slots is the fact that their popularity increases as the jackpot gets higher. This is a kind of upward spiral that sometimes leads to the jackpot running into the millions. The highest online casino jackpot win ever was with a network progressive jackpot slot. A jackpot of more than €19,000,000 (slightly less than £17m) fell at Absolutely Mad Mega Moolah in 2021 in Napoleon Sports & Casino, and this record has not been broken yet.
Technically, a progressive jackpot can go up forever, and thus it can reach many millions of pounds (which occasionally happens).
Another thing to note is that progressive jackpots, like other casino games, have no memory. In essence, a progressive jackpot can be hit twice in a row, although it is very unlikely that this will ever happen. If it happens, the later jackpot will be significantly smaller than the first one, as it didn't have a chance to build up.
Differences Between Network and Local Progressive Jackpots
Apart from network progressive jackpot slots, there are also local progressive jackpots. These work the same, as in that they slowly increase as more players bet, and nobody hits it. However, local progressive jackpot slots are only filled by players who play the game at the casino that offers it. Although these local progressive jackpot slots don't add up as quickly as network progressive jackpot slots, you do have a higher chance of winning them.
Most Popular Progressive Jackpot Slots
The most popular and well-known progressive jackpot slot is, without a doubt, Mega Moolah by Microgaming. This progressive jackpot slot has existed since 2006 and has been hit multiple times for over several million.
Nowadays, there are many jackpot slots with the Mega Moolah concept and name, including Immortal Romance Mega Moolah, Thunderstruck 2 Mega Moolah, Juicy Joker Mega Moolah, and Absolootly Mad Mega Moolah.
Other popular progressive jackpot slots include:
Microgaming's Major Millions
NetEnt's Hall of Gods
Mega Fortune and Divine Fortune
Real Time Gaming's Aztecs Millions
Playtech's Beach life and Gladiator
Pros and Cons of Progressive Jackpot Slots
Although progressive jackpot slots may seem to only have advantages, there are also some disadvantages to playing these types of slots. For instance, the return-to-player ratios of progressive jackpot slots are usually lower than non-jackpot video slots. On the other hand, you don't have the chance to win life-changing amounts of money by playing these.
Luckily, progressive jackpot slots are available in almost any online casino and are not challenging to find. They come in all sorts and sizes, and they often have their own game category tab within casino game lobbies.
One of the biggest disadvantages of playing progressive jackpot slots is that you often need to wager the maximum allowed bet amounts to be eligible for the main prize. For this reason, playing progressive jackpot slots requires you to have quite an extensive bankroll compared to non-progressive jackpot slots.
Progressive jackpot slots are also often highly volatile, meaning that they won't pay often, but when they do, they pay out quite well. Because of this higher volatility, you can play progressive jackpot slots for a while without winning anything.
The last and most obvious disadvantage of progressive jackpot slots is that the chance of winning the jackpot is very low. One has to take this into consideration deciding whether this is worth it.
What Happens When You Win A Progressive Jackpot Slot?
Although chances are slim, you might as well end up being the lucky winner of a progressive jackpot slot. However, what actually happens when this is the case? First of all, the jackpot is emptied, restarts at its seed amount, and the prize won is added to your casino account balance.
In case you've won the progressive jackpot with bonus funds, believe it or not, you will have to play through the wagering requirements before you can submit any withdrawal request. Next up is probably checking your local taxation laws. You may even want to contact a financial advisor before withdrawing a substantial amount of money. In some cases, the casino provides you assistance with this.
It could be that you can withdraw the entire jackpot in one go. However, it could also be the case that you have to split the jackpot win among multiple withdrawals to cash out the entire sum eventually.
Biggest Progressive Jackpot Slot Wins
Despite the chances of winning progressive jackpot slots being rather slim, some lucky players have managed to hit multi-million progressive jackpots over the years. Check out the table below to see how much the lucky players have won and which games they played.
| | | | |
| --- | --- | --- | --- |
| Jackpot Title | Biggest Win Amount | Casino | Date |
| Mega Moolah | €18,915,721 | Grand Mondial | 28 September 2018 |
| Mega Moolah | $20,057,734 | Zodiac Casino | 30 January 2019 |
| Mega Fortune | €17,860,868 | Paf Casino | 20 January 2013 |
| Mega Moolah | $16,496,060 | Jackpot City Casino | 5 April 2020 |
| Mega Moolah | $13,615,861 | Luxury Casino | 8 May 2020 |
| Mega Moolah | £13,212,882 | Betway | 6 October 2015 |
| Mega Moolah | $12,945,603 | Luxury Casino | 5 March 2019 |
Tips to Increase Your Chances of Winning a Progressive Jackpot
There are a number of tips that we can give you to ensure that you have a better chance of winning a progressive jackpot. Of course, these tips do not guarantee a win, but if you use them, you play responsibly and have a better chance.
Always play at an online casino instead of at a land-based casino. The RTP of progressive jackpot slots is higher online (96-98%) than offline (70%). For this reason, you have greater chances of winning online. An online casino has lower costs compared to a land-based casino and can slightly increase the Return-To-Player value.
Play with relatively low stakes. You can play longer with the same budget if you don't bet too high. Of course, the jackpot becomes proportionally lower when you choose to play with a lower bet, but a jackpot is always a gigantic amount when won, anyway.
Use a bonus. By making use of a bonus, you can quickly double your budget. This means that you can play more jackpot slots and have a better chance of winning a huge prize. Of course, there are bonus conditions attached to a bonus. The bonus money comes with wagering requirements, but you still have a better chance of hitting the jackpot.
Play responsibly. Responsible gambling is essential and yields more in the long term than reckless gambling. Try to avoid alcohol while gambling, don't use drugs and don't try to make up for your losses by increasing your bets.
FAQs About Progressive Jackpots
How Does A Progressive Jackpot Slot Work?

A progressive slot machine has a built-in jackpot that increases as players place bets and don't hit it. A small percentage of each player's bets is added to the jackpot prize pool. Whenever a player hits the jackpot, this player receives the entire prize pool, and the value of the jackpot resets at the seed amount.

Are Progressive Jackpots Fair?

Yes, progressive jackpot slots and other games are fair. However, their return-to-player ratios are often a bit lower compared to their non-jackpot counterparts to make up for the fact that you can win life-changing amounts of money.

When Is A Progressive Jackpot Hit?

All progressive jackpot slots work differently. Some have bonus games, and some can drop the jackpots at random moments. You can check how progressive jackpots are being hit at each game by clicking the information button and checking the game's paytable and bonus games.

How Are Progressive Jackpots Paid?

If you win a progressive jackpot, it initially pays out as every other casino game. This means that your casino account balance will increase by a lot. You can then either withdraw this amount in one go, or if the casino has a maximum monthly withdrawal limit, you'll have to split the withdrawals over several months.