Can Gambling Affect Your Credit Score?
12 December 2022
182 Views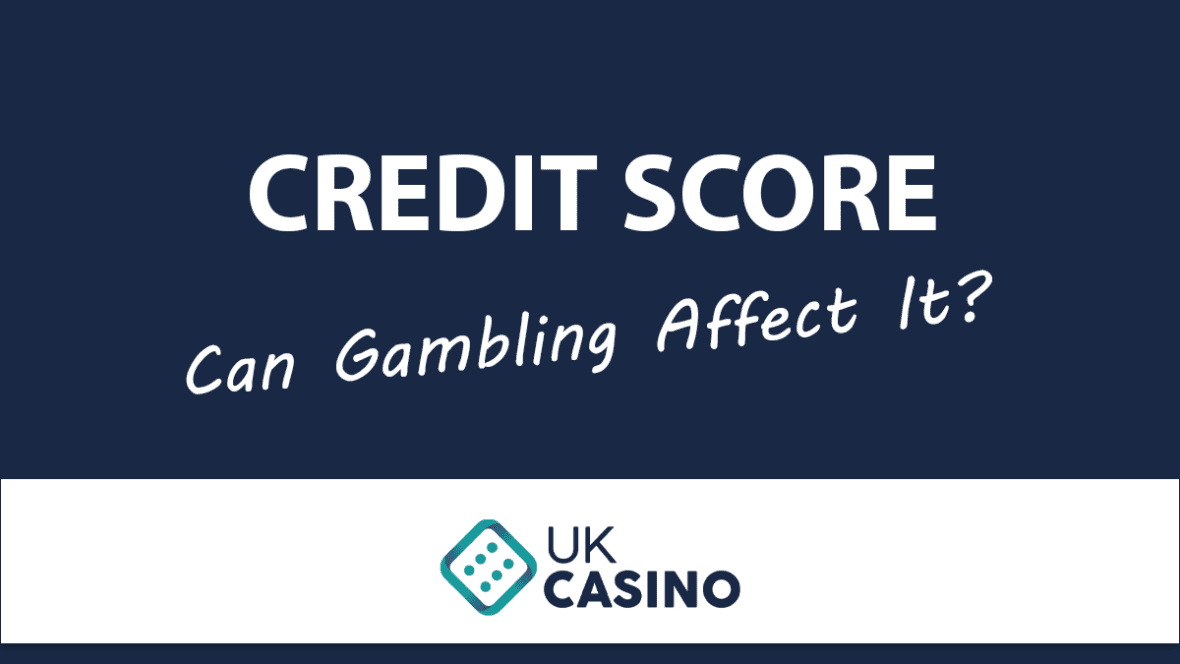 When you live in the UK, your credit score is important. Not only does it provide you access to credit and borrowing opportunities, but it also is your financial CV, showing how well you handle payments and your overall creditworthiness.
In the case you want to borrow money, for example, to buy a car or even a house, lenders will take a look at your credit score and base their offers and rates on it. As it takes a while to build up a good personal credit score, let alone a business credit score, you mustn't let it slip. For this reason, if you are a casino player, you might wonder if gambling can affect your credit score.
How Your Credit Score is Calculated in the UK
In the UK, there are three credit reference agencies that rate individuals: Experian, TransUnion, and Equifax. These so-called CRAs collect data from creditors and use this to profile your spending and payment habits, resulting in a credit score. Each of these CRAs uses its own calculation system but classifies your credit score anywhere from ''very poor'' to ''excellent.''
Use the table below to check how CRAs rate your credit score.
| Score | TransUnion Credit Score | Experian Credit Score | Equifax Credit Score |
| --- | --- | --- | --- |
| Very Poor | 0-550 | 0-560 | N/A |
| Poor | 561-565 | 561-720 | 0-438 |
| Fair | 566-603 | 721-880 | 439-530 |
| Good | 604-627 | 881-960 | 531-670 |
| Very Good | N/A | N/A | 671-810 |
| Excellent | 628-710 | 961-999 | 811-1,000 |
A ''Very Poor'' score will most likely not get you any credit card, mortgage, or loan, whilst an ''excellent'' score should land you these to a certain extend. Your personal credit scores are documented in what's called a credit report. This report contains your address history, financial history, public records, financial associates, and negative financial events, which include late or missed payments.
How Gambling Affects Your Credit Score
Gambling on its own doesn't affect your credit score in the UK. Both online casinos and land-based casinos won't report your gambling behaviour, and this doesn't show up on your credit report. However, it must be noted that risky financial acts associated with (problem) gambling, like taking out a loan or going over your credit limit, will impact your personal credit score.
Also, when applying for a mortgage or other form of loan, the bank or lender may ask you for up to three months worth of bank statements. If you cannot explain back-to-back transactions to payment processing companies like Neteller or Skrill, your application may be denied. Apart from this, it is noteworthy to know that underwriters are trained to look for signs of regular gambling and will recognise transactions to popular casinos and bookmakers.
If you only bet or play casino games every now and then for small amounts, there should be nothing to worry about. However, if the deposited amounts are considered outside of your budget, this will raise eyebrows.
If you want to keep your credit score as high as possible, it is best to follow these best practices:
Try to keep your credit card(s) for at least 5 years. The longer you keep your credit card(s) and make timely payments, the better your credit score becomes.
Do not go over your credit limit. Try to stay under 50% or even less than 30% if possible. This means that if you have a credit limit of £5,000, you shouldn't borrow more than £1,500 or £2,500.
Do not apply for multiple credit cards at the same time, and try not to fill in your credit data or personal details at multiple credit score information sites.
Always pay your bills on time and instantly contact your bank or card issuer when you notice an error or when your credit card is lost or stolen.
Where to Check Your Credit Score Online?
Although we don't recommend checking your credit score online at multiple sources or frequently within a short timeframe, a single check wouldn't hurt your credit score at all. If you're wondering what your current score is, you can do so at the sites below.
Credit Karma – compiles a free credit report for you but only uses data from TransUnion.
ClearScore – generates a free credit report using data from Equifax only.
Experian – If you sign up for a free account, you can check your current credit score at any time (which is updated every 30 days).
CheckMyFile – Provides you with your current TransUnion, Experian, and Equifax credit scores, but only offers a 30-day free trial and will set you back £14,99 monthly after.
FAQs About Gambling Affecting Credit Score
Can I get a mortgage with a gambling debt?

You are not likely to get a mortgage with a gambling debt or any big debt, for that matter. As lenders cannot see what kind of debt you have, it's best not to mention this.

How can I increase my chances of getting my loan, credit card, or mortgage approved?

You increase your chances of being approved for any of the above by being responsible with your money, making timely payments, and spending less than your credit limit allows. You should also refrain from applying for multiple loans, credit cards, or mortgages at the same time.

Should I avoid gambling if my credit score is low?

Yes, you should avoid gambling if your credit score is low and should focus on increasing it first. Check out our responsible gaming guidelines for tips and tricks on how to stay on top of your game.

What credit score do you need to get casino credit?

Online casinos don't look at your credit scores and aren't giving you any extra credit to play with apart from their regular free spins and bonuses.

What credit score can I maintain without penalties?

Your credit report is measured over the last 7 years and any drop more significant than 180 points will affect your credit score. We recommend checking your current credit score and not influencing this in such a way that more than 180 points are deducted.