How to Stop Playing Roulette – Where to Reach Out for Help?
15 February 2023
337 Views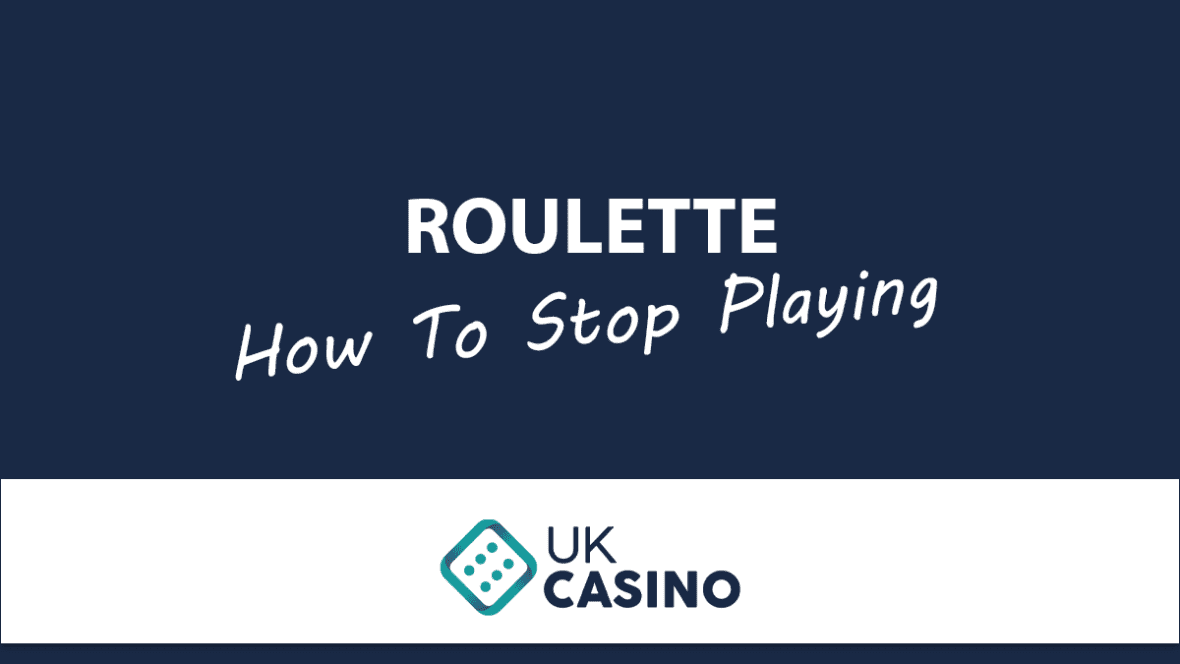 A roulette addiction is probably one of those addictions that you would initially think everyone can get except yourself. Is it because the traditional casino table game evokes so much adrenaline, or is it just the fun and excitement of the game? It can be anything, really, but the fact is that roulette can indeed be addictive.
As casino experts, we will explain how you can get control of roulette addiction or take steps to play roulette more responsibly. We will also provide you with links to organisations that you can reach out to for help.
Being addicted to roulette is not pleasant, and it will undoubtedly affect your private and financial situations sooner or later. For this reason, it is essential to know how to take timely action to prevent the situation from getting further out of hand.
If you want to make short work of a roulette addiction, this guide will tell you how.
How to Identify a Roulette Problem?
If you want to quit playing roulette, chances are that you have lost more than you should or that you have become emotionally attached to the game. Below we have listed the most common symptoms that indicate you may have developed a roulette addiction or gambling problem.
Your main goal when playing roulette is to win back previous losses
You have set yourself unrealistic profit goals
You are in debt and play roulette in order to pay the debt back
You often play casino games, such as roulette, on your own
You hide the fact that you play (online) roulette so much from your friends and family
You often lose more than the limit you have set for yourself
When you visit land-based casinos, you withdraw money from ATMs frequently
Playing roulette isn't as fun as it used to anymore
You borrow money from friends, family members, and even complete strangers to keep playing roulette
If you recognise yourself in any of the symptoms listed above, you basically need to quit or stop playing roulette altogether.
Stop Playing Roulette
The most obvious step to take when you want to tackle a roulette addiction is to quit playing altogether. However, how do you prepare to get rid of your roulette addiction when you don't stop going to the casino or logging into your casino account? If you keep playing, chances are that your addiction and the problems that come with it only become more significant.
Self-exclusion
The first thing to do when you want to stop playing roulette is to self-exclude yourself from all the online casinos you're playing at. You do this by withdrawing any balance you have left on your accounts and then contacting the gambling sites' support. You explain that you no longer want to play roulette and ask them to close your account temporarily.
This temporary closing of your casino usually lasts between six and twelve months. You can also choose to radically change course and self-exclude yourself forever from the online casinos you're playing at. In this case, it is essential to keep honest with yourself and not sign up at a different online casino or gambling site to continue playing roulette.
Self-exclusion is not only available at online casinos but also at land-based casinos and gambling halls. Visit the gambling venues where you usually go to play roulette and ask the cashier to hand you the self-exclusion form.
Although this may be a very hard thing to do, and you might feel embarrassed about it, it will only be good for you in the long run as continue playing roulette will probably only make matters worse in case you have developed a roulette addiction.
Finding a New Hobby
With so much spare time on hand, after you have quitted roulette, it is time to find a new hobby to keep you occupied. Maybe you could go to the gym more often, grab that old guitar you haven't touched in ages, or learn how to cook great meals. Whatever floats your boat, we recommend finding a new hobby as soon as possible to keep you occupied and not thinking about playing roulette or gambling in general.
Reach Out For Help
Probably the most important thing you can do to stop playing roulette is to seek help at one of the organisations that specialise in helping people who have lost control over their gambling habits.
Gambling Addiction Institutions & Organisations
It is proven that gambling can be successfully treated in the same way as multiple other addictions, with cognitive behavioural therapy often being the method with the best results. Luckily, there are many professional and, in most cases, free treatment and support groups across the UK that can help people who want to stop playing roulette.
GamCare
GamCare offers people who want to quit gambling free information, support, and counselling. Players can seek help by calling the National Gambling Helpline at 0808 8020 133 and plan a face-to-face counselling session. The National Gambling Helpline is free to call and available 24/7, every day of the year, including during the weekends and holidays.
The National Centre for Behavioural Addictions
If you're 13 or older and have severe gambling problems, you can seek help at the National Problem Gambling Clinic, which also includes the Young Person's Problem Gambling Clinic, which focuses on underage problem gamblers.
More information can be found on the official National Centre for Behavioural Addictions website.
Gamblers Anonymous
Gamblers Anonymous has local support groups available all across the country that use a 12-step program similar to Narcotics Anonymous and Alcoholics Anonymous to help people stay away from gambling after they have quit for the rest of their lives.
Apart from support groups for gambling and recovering gambling addicts, there are also GamAnon or GA support groups available for friends and family.
Gordon Moody Association
Gordon Moody is a so-called closed institution that offers problem gamblers residential courses. If you would like more information about the possibilities, we recommend emailing them at [email protected] or calling 01384 241292.
Gordon Moody also manages the Gambling Therapy website. On this website, you will be able to find assistance as it offers online support to people with gambling problems.
West Midlands Gambling Harm Clinic
In case you prefer specialised gambling addiction therapy, the West Midlands Gambling Harm Clinic can provide this. It offers addiction therapy, treatment, and recovery trajectories to people affected by gambling addiction and gambling-related problems across Stoke, Staffordshire, Telford, and Wrekin.
Find out more about the West Midlands Gambling Harm Clinic on its official website.
NHS Northern Gambling Service
The NHS Northern Gambling Service provides people with gambling problems with specialist addiction therapy in northern England, including the north Midlands. It works closely with a range of people and organisations, including local councils, NHS trustees, and national and local charities. If you are not addicted to roulette or gambling yourself but want to refer someone, that is perfectly possible at NHS, and we recommend checking the official Northern Gambling Service website to find out more about its services.
NHS Southern Gambling Service
The NHS Southern Gambling Service offers specialist services and treatment for people with gambling-related harms or gambling disorders. Its services entail three main treatments, including individual psychotherapy delivered virtually or in person, group psychotherapy, and medication for problematic gambling. You can read more about the institution's services here.
What We Recommend Doing and Not Doing Right Now if Gambling is Harming You
If you have had the courage to contact one of the institutions above maybe already, you might be waiting for your intake or first counselling session. Meanwhile, you don't want the urge to start playing roulette again. Here are some practical tips that you can apply right now and some strict don'ts to make sure you recover from problem gambling as soon as possible.
Things to do Right Now:
Try to pay as many important bills as possible, such as your rent, mortgage, electricity, internet, and other utilities, so that you don't become homeless and can be contacted by addiction institutions.
Try to spend some time with friends and family members who don't gamble and find something to do other than gambling as soon as possible to spend the now freely available time with. (See our finding a new hobby part above).
Try to deal with any outstanding debts as soon as possible. We recommend calling the National Debtline for this, as they can offer specialised support tailored to your individual needs.
Things Not to do:
Never ever see gambling as a way to make money again. See it as entertainment instead, or just completely stop thinking about it.
Don't start other vices as drinking or taking drugs, to bottle up your worries about your gambling problems. Try to contact someone and talk with them. Remember, you can call the National Gambling Helpline at 0808 8020 133 24/7, completely free of charge.
Unsubscribe from as many gambling-related services as possible and delete any casino app you might have on your phone. Unfollow channels that have to do with gambling and try to think of something else. We recommend finding a new hobby as soon as possible to keep your mind focused on something else.