Benefits of Being a VIP Player at Online Casinos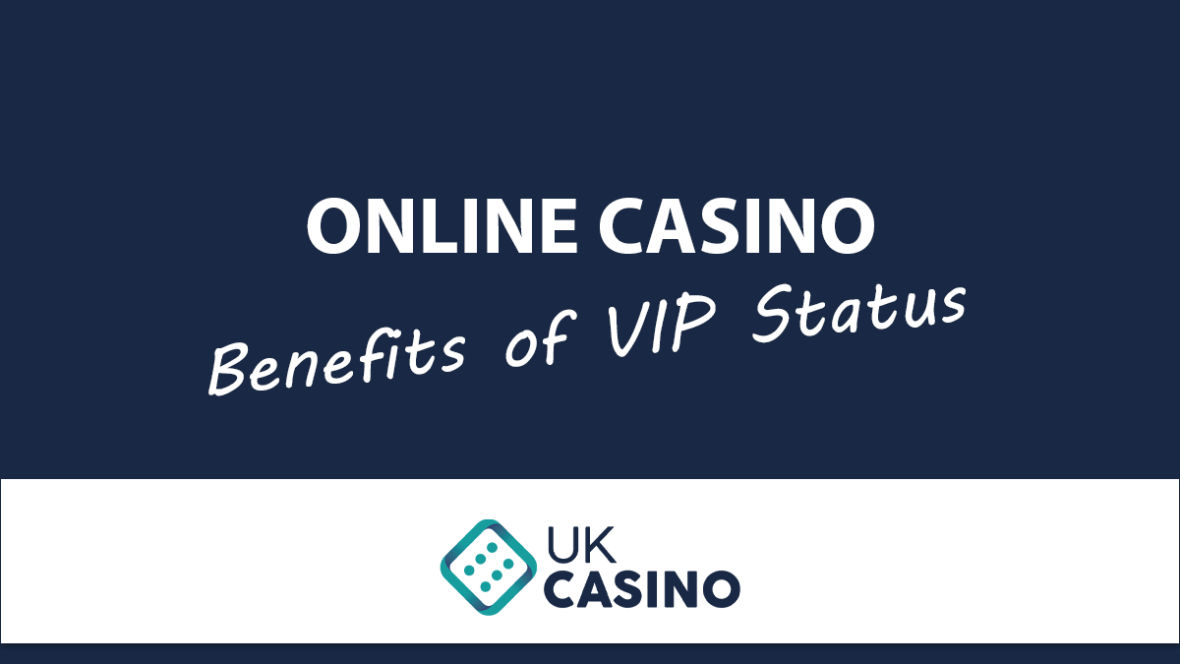 Disclaimer: In order to become a VIP player at an online casino you must wager an extensive amount of money. Make sure to read the terms & conditions of the online casino you want to become a VIP player at and ensure that you can afford to lose. Never spend more than you can afford to lose.
There are moments in life when the challenges fade away, the stress melts, and the sun shines. Doors are held open for us; we can jump the queue and get a seat at a busy restaurant without a reservation. We get to experience the red-carpet treatment.
But how do you bring this sense of exclusivity to your everyday existence? Well, you join an online casino and take advantage of their VIP program. Once you're a high-roller at an online casino, the benefits are endless, from special treatment to early entry to events and even your own personal customer service representative. And that's just to name a few! Here are some of the perks that you'll receive as a member of this elite group:
1. Enhanced Bonuses and Promotions
Online casinos love their VIP players and always try to keep them happy. One of the ways they do this is by offering enhanced bonuses to some of their most loyal high-rollers. A favourite of this online gaming platform is to celebrate your gambling milestones. You might get money back once you've placed 1000 bets, rolled 10 000 dice, drawn 100 000 cards at the tables, or each time your birthday comes along. Whatever the milestone, they will mark it and find a way to celebrate it with a surprise bonus.
Most online casinos give you a percentage of extra money when you add cash to your online gambling account. This percentage is usually much higher for VIP players, meaning you can stretch your dollar further and get more opportunities to win. Special tournaments are held so that only those with exclusive VIP status can enter. And for good reason. Since the bets are higher, you stand the chance of winning bigger.
2. Personalised Customer Support
Can you imagine having your own account manager? A customer service representative available to you all day, every day? They are at your beck and call; all you need to do is ask. This is simply one more perk of being a VIP player at an online casino. Say goodbye to waiting forever, being on hold, and praying someone gets back to you. As a VIP player, you get to skip the queue and get faster responses, and they even have special channels of communication set up exclusively for their VIP players. This will ensure that your issues are addressed promptly and that your experience with the support team is smooth and easy.
Part of the personalised customer service benefit is that you'll get the inside scoop on all new games, promotions, and updates. You'll be in the know before anyone else it. Once again, allowing you to win bigger. This support team will even be able to customise the assistance they give you based on your likes and your gaming history.
3. Access to Exclusive Tournaments and Events
By joining this elite club of loyal gamblers, you get the opportunity to receive special invitations to live casino events and tournaments that are reserved for the casino's VIPs. Show off your gambling prowess and superior skills by competing against other VIP players for some of the best rewards you can imagine. Have you ever wanted to go on a casino cruise? As a VIP player, you might get to enjoy perks like luxury vacations. Travelling to far-off places with people who enjoy gambling just as much as you do.
VIP access also means that you get to join in high-stakes table games as a high roller. You can step up your game and make your winnings even bigger. Or perhaps you're a lover of slot machines, and pulling that lever gives you a thrill. Well, get ready for the ultimate slot tournament, where the prizes are massive. As a VIP, you'll get freerolls with zero entry fees, receive special invitations to live casino events and join prestigious online casino leaderboards.
4. Higher Withdrawal and Deposit Limits
With increased maximum limits for depositing money into your online gambling account, you can up your game. You'll be able to place higher bets, and yes, the stakes might be higher, but so are the rewards. And once you are dealt the winning cards, you'll be able to get your hands on the cash so much faster. Not only does your VIP player status guarantee expedited withdrawal processing, but you can also cash out larger amounts of your winnings at a time.
Access to alternative payment methods will also give you the flexibility to choose how you deposit your money into your VIP gambling account. No more endless transactions from one account to another. Now you can use any of your accounts to top up your gambling balance. The best news of all is that you can customise your withdrawal limits to suit your needs – because being a VIP is all about you. And if you need help with any of it because your tech skills are not on par with your gambling skills, you have your dedicated account manager always ready to lend a hand.
5. Enjoy Luxury Gifts and Rewards
VIP rewards programs are designed to shower you with personalised rewards. Rewards are based on your activity and loyalty to the online casino. You'll get to indulge in exclusive gifts and lavish merchandise that are only available to VIP players.
If you dream of high-end experiences and premium gadgets, become a VIP player at an online casino. As a VIP, you can enjoy high-end experiences, lavish merchandise, and special treatment. From extravagant trips to luxury gadgets, being a VIP player at an online casino can bring exclusive indulgence and excitement.
6. Rise to Royalty with VIP Loyalty Clubs and Tier Systems
Most online casinos have a loyalty program that enables you to access additional perks and benefits. For a VIP player, these loyalty points multiply faster, meaning you'll move to the top of the tiered loyalty program faster, getting you to the rewards in record time. The top levels of tiered VIP loyalty clubs will give you access to VIP events and rewards that regular members can only dream of.
Each VIP tier brings you closer to the top, but each tier also has its own rewards and bonuses that are tailor-made to that specific tier. As you reach every new level, your progress will be celebrated with exclusive VIP promotions and bonuses. Nothing will make you feel more royal than your rise through the ranks of the VIP-tiered loyalty programs, giving you access to perks you never thought possible.
7. Invitation-Only Access
Step into the VIP area. Now you have access to restricted or private gaming rooms that are reserved for only a chosen few. With your VIP player access, you'll have an opportunity to compete in invitation-only online tournaments with impressive prizes and awards. You'll also gain early access to beta testing of new games or features, allowing you to go where none have gone before.
But the fun doesn't end there, and your VIP player status goes beyond the online world of online casinos. With VIP status, you might even reap the rewards at land-based casinos, where you'll receive special VIP hospitality, complimentary accommodations, and the very best amenities. Meet celebrity guests and renowned figures from the industry at VIP-only events. Meeting your favourite poker player has never been this easy!
How to Become a VIP Player
Now that you know the advantages of becoming a VIP player, it's understandable that the only question you have left is, how do you become a part of this elite group? The answer is simple, prove your loyalty. Play regularly, place bets, and become an active part of the online gambling community. This demonstrates your commitment and increases your chances of being invited to the casino's VIP program.
Some casinos even have an application program; all you need to do is meet the necessary criteria.
Embrace the VIP lifestyle, where you can join an elite group of gamblers that know how to live it large. Enjoy a gambling experience that has been customised to your personal preferences. Rely on an account manager to satisfy whatever gambling whims you may have. These advantages are at your fingertips; all you have to do is become a VIP player.
Full guide on how to become a VIP player.
FAQs
Can I be a VIP player at more than one casino?

Yes. Online casinos have their own VIP loyalty programs with specific requirements, criteria, and terms and conditions. And if you meet the requirements at each online casino, you can get the red-carpet treatment everywhere.

Is there a fee or cost associated with becoming a VIP player?

Generally, no. Most online casinos offer VIP status to their most loyal gamblers based on the payer's activity. There are some exclusive high-roller clubs that may have requirements based on the level of deposits and wagers that need to be made. Always read the terms and conditions of the VIP programs to make yourself familiar with what is involved.

Can I lose my VIP status?

This is a possibility. Although online casinos invite you to become a VIP player, they have certain requirements that you must meet even before the invitation is sent. If you fail to meet the ongoing criteria, they could easily revoke your status. These criteria are usually connected to the amount of activity on your casino account.