How to Become a VIP Player at an Online Casino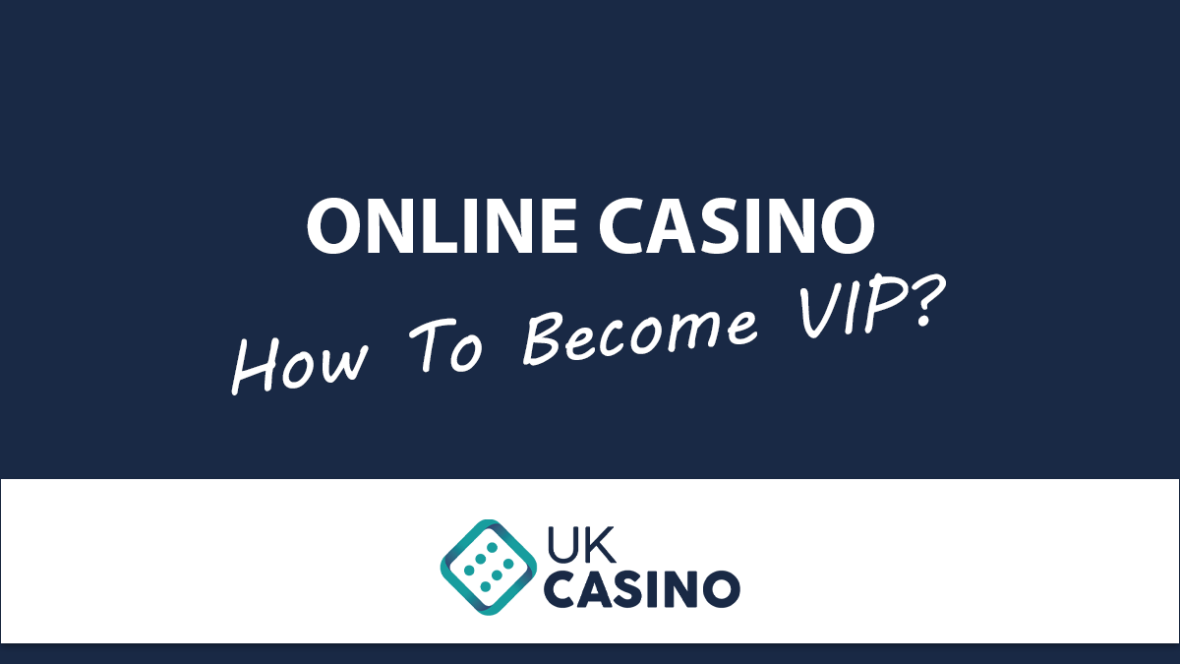 All great online casinos will operate a VIP program that is offered to their most loyal and longest-playing customers. Getting into these exclusive and prestigious places can be difficult, requiring you to make many deposits and have played their games for a long time. However, accessing the VIP program will give you a much more enjoyable experience, giving you the right to premium services. Common premium services include the following:
Higher deposit and withdrawal limits.
Faster deposits and withdrawals.
Access to online communities.
Exclusive promotions.
Personalised customer service
This blog post will help you become a VIP player at your favourite online casino by helping you select a VIP program, giving you a step-by-step guide to joining one, increasing your chances of accessing the VIP program, and maintaining your VIP status. It will help you do all this while maintaining the key considerations of responsible and controlled gambling.
How to Choose an Online Casino with a VIP Program
Not all online casino's VIP programs have been created equal, and each has unique benefits and drawbacks. If you are a prolific gambler, you must make sure that you choose an online casino with the best VIP program for your needs.
You can discover the quality of a VIP program by looking for tailored promotions and personalised customer support. They should also give you access to exclusive events that allow you to play against your fellow players rather than the casino.
The other thing to consider is that many online casinos do not just have a single VIP program. Instead, they will have multiple tiers, which you can climb up by showing more loyalty to the casino. Each ascending tier will have better rewards available.
However, there are a number of other key considerations you need to remember when choosing an online casino with a VIP program, which are detailed in the following section.
Game Selection
A robust game selection will ensure that you never get bored. There is no point in having a VIP program with fantastic bonuses if you will not find the gameplay enjoyable.
There are three key ways to see if you will find a gambling platform's content attractive before aiming for a VIP program.
Firstly, check that they have the kind of games you love available, whether slots, live casinos, table games, game shows, or sports betting.
Then you need to check for the number of those games available. If a platform can offer hundreds or thousands of titles, you are unlikely to ever get bored. Playing enough to access the VIP program will be a breeze.
Finally, check for your favourite providers. All gamblers have favourite game providers, so you need to make sure your chosen casino has these games in their catalog
Customer Support
Everybody has had a bad experience with customer support, spending hours in hold queues to speak to a representative who might not be able to deal with your issues. As a casino VIP program member, you can access a personal customer support channel. With this feature, casinos fast-track their VIP customers so that they can solve any issues as rapidly as possible.
Some online casinos even offer personal account managers to their most valued players. You can speak with your account manager to ensure a seamless experience with access to everything you need. Your account manager can also offer you exclusive bonuses that are unique to how you want to play.
Reputation
When choosing an online casino with a VIP program, it is easy to get caught up in something too good to be true. Make sure that you look beyond just the promotions they offer to ensure that you will be playing on a legitimate website.
You can look at genuine customer reviews to see if people have been reporting issues with making withdrawals or with the bonus conditions. Furthermore, a national body such as the UK Gambling Commission will regulate all good gambling sites. As such, they should offer responsible gambling essentials, such as the ability to self-exclude.
Responsible and legitimate casinos also have a very strong level of security. Look for one that uses advanced encryption technology to protect your personal and financial data. Additionally, the best online casinos will have commissioned a 3rd party to run an audit on their platform.
A Guide to Becoming a VIP Member
Becoming a VIP member can be a difficult process, and most online casinos do not show you how close you are to accessing these exclusive rewards. However, following the step-by-step guide below will maximise your chances of success. You can start this process once you have decided which online casino you should play on.
Sign-Up for the Casino
Firstly, you need to register for the casino to get your account. Click on the "Join" button and start following the instructions. Most UK casinos will need you to verify personal information by providing proof of address and copies of documentation such as a passport or driver's licence.
Accumulate Activity
To access the VIP program, you must meet the platform's activity requirements. This refers to your wagering, deposits, and frequency of play. You will need to meet these activity requirements before you will be invited to the VIP program.
Some casinos will publish the eligibility criteria for the VIP program. In that case, you will need to check the criteria to tailor your play style to meet their requirements. If these requirements are not available, you will need to keep playing, hoping you can catch the casino's eye.
Receive an Invitation to the VIP Program
Once you have matched the eligibility criteria, you can expect to receive an invitation to join the VIP program. This invitation will be emailed to you or as a notification within the casino. You will need to accept this invitation to be accepted into the ranks of the VIP program. There may be some further steps that you need to carry out before you are ready to join.
Some casinos don't have an automatic VIP program invitation system. In this case, you will need to contact customer support if you believe you can access the VIP program. They will give you further information about what you need to do to become a VIP or will send you an invitation.
Maintain your VIP Status
Most online gambling sites will have requirements for their VIP members meaning that you will need to maintain a certain activity level to stay on the VIP program. This information should be given to you in the terms and conditions of your invitation.
As you continue to play on the casino site, stay mindful of these requirements to ensure you are not removed from the VIP program.
Increasing Your Chances of Being Invited onto the VIP Program
If you are playing in an online casino that does not specify the eligibility requirements for its VIP program, it can be difficult to understand where to begin. This section will help you to get started with top tips that will increase your chances of success.
Play Regularly
Getting onto a VIP program isn't just about being a customer prepared to deposit a certain amount of time with a certain amount of capital. Instead, you will need to meet specific playing requirements. This includes the frequency with which you are having a gambling session and the length and number of games that you play during a session.
Most online casinos will also have specific wagering requirements that you will need to match. It might be worth making smaller deposits so that you find it easier to meet these wagering requirements.
Take Advantage of Bonus Offers
Promotions and bonuses aren't just for VIP players. There is often a range of options available to ordinary players, such as welcome bonuses, deposit bonuses, and cash-back bonuses. These promotions will help you in your efforts to get onto the VIP scheme in two ways.
Firstly, they show a commitment to the casino's offerings. It demonstrates that you are prepared to engage with their promotions and are happy to wager real money to access them.
Secondly, bonus offers will boost the amount you can play after making a deposit. This will allow you to play more regularly and extend the time you spend playing.
Stay Informed
Your favourite online casino will always be adding new ways to access the VIP program and features that will make this process more enjoyable. Therefore, you should keep up with your notifications and news about the casino to take advantage of whatever the casino offers.
Maintaining Good Communication with the Casino
Lots of casinos don't have automated procedures for adding people to their VIP program. Staff members will choose and recommend players they think are suitable for the VIP program.
Therefore, you need to communicate effectively with the casino's representatives so that they will favour you and know that you are interested in the VIP program.
Building Rapport with Customer Service Representatives
When communicating with customer service representatives, you must make them remember you for the right reasons. This starts with the basics, like being polite and patient with them while they try to solve your problem. Acting abusively towards a representative will certainly not endear you to them.
However, making your problem as easy as possible is also sensible. If you provide clear and concise information, they will be able to solve your problem quickly and will feel reassured the next time that you have to bring a problem to them.
Solve Issues Promptly
Working well with customer service representatives is about more than making them feel happy to recommend you for the VIP program. It will help you to solve your problems rapidly. This will reduce the amount of time that you aren't able to play and make it much easier to play regularly enough to meet the criteria of the VIP program.
Ask Lots of Questions about the VIP Program
You can also boost your likelihood of successfully being added to the VIP program if you ask customer service representatives the right questions about it. Proactively enquiring about the VIP benefits at online casino will let them know that you are interested and will make them more likely to recommend you. Furthermore, you will be able to get a better understanding of the VIP program and whether it is worth spending your time and money to access.
Provide Feedback
A casino is more likely to offer you a place in their VIP program if you give them good reasons to include you. Leaving positive reviews on sites such as Trustpilot is sure to get you noticed and increase your chances of getting an invitation.
The casino might also favour you if you can give them constructive feedback about the way that their platform or customer services work. Providing helpful suggestions is a great way for you to be seen as a valuable player without having to make large deposits.
Managing your Bankroll as you Attempt to Become a VIP Player
Becoming a VIP player will require you to play a lot on your chosen operator for an extended period. This will require you to sensibly manage your bankroll so that you can always stay in control and within your budget. This section provides vital bankroll management tips.
Create a Budget
While trying to become a VIP player, it is easy to get carried away and spend more on the platform than you can afford. You must set a budget early and stick to it so that you can stay in control.
A great way to set a budget is to assess your financial situation and determine how much disposable income you have towards entertainment (like your gaming activities). Take into account your monthly expenses, such as bills, rent, groceries, and savings goals. Once you have a clear understanding of your financial obligations, you can establish a realistic budget for your VIP gaming endeavors.
Set Deposit Limits
UK gambling sites are required to give their players deposit limit options. These limits will put barriers on the size and frequency of deposits you can make. These help you to stay in control and will also make it easier to match the VIP program's deposit frequency requirements.
However, keep in mind that some VIP programs have a set minimum deposit you will need to reach to receive an invitation.
Strategising Your Betting Amounts
Within these limits, you must bet with a certain frequency and regularity to access the VIP program. Make sure that your betting amounts are small enough to match the requirements without running out of bankroll.
Whatever happens, you must make sure that you keep your discipline. If you start to chase losses, it is easy for your bankroll to be depleted exceptionally rapidly.
Responsible Gambling for VIP Players
VIP players and players chasing VIP status are the most at risk of adopting problematic gambling habits. The prospect of high rewards and VIP perks can make online gambling even more addictive.
If you think that your gambling is becoming a problem, don't hesitate to utilise the responsible gambling tools available to you. These include deposit limits, loss limits, cooling-off periods, and even self-exclusion.
Evolving VIP Programs
Many online casinos are only just starting out. They still have a lot of development to undergo before they reach their final form. Primarily, we can expect that they will all continue to expand their benefits as they compete to attract more players. Keep an eye on your favourite online casinos to see new developments in the following:
Exclusive events.
Personalised gifts.
Reward structures and loyalty point systems.
New reward systems.
Online casinos are also likely to start innovating with new ways that their VIP players can enjoy a unique experience. The most innovative features you need to start looking out for include access to real-world experiences, early access to new games, VIP-only games, and dedicated VIP tables within the live casino.
How to Keep Track of Evolutions to VIP Programs
These changes are happening all the time within the most exciting VIP experiences. You need to pay attention to make sure that you get all the benefits. There are a number of ways that you can keep up.
Firstly, keep an eye on all communications channels that have been created to keep players informed about VIP program updates. You will likely get the option to be added to an email newsletter, SMS alerts, or on-site notifications to keep you in the loop.
You should also regularly visit the online casino's VIP section. Here, you can check if you can notice any major changes.
Finally, you might be able to learn more about planned and upcoming changes to the VIP program by engaging with customer support. If there is a representative that you have a good rapport with, they might be able to share additional information.