Can You Win Real Money In A Jackpot?
15 February 2023
223 Views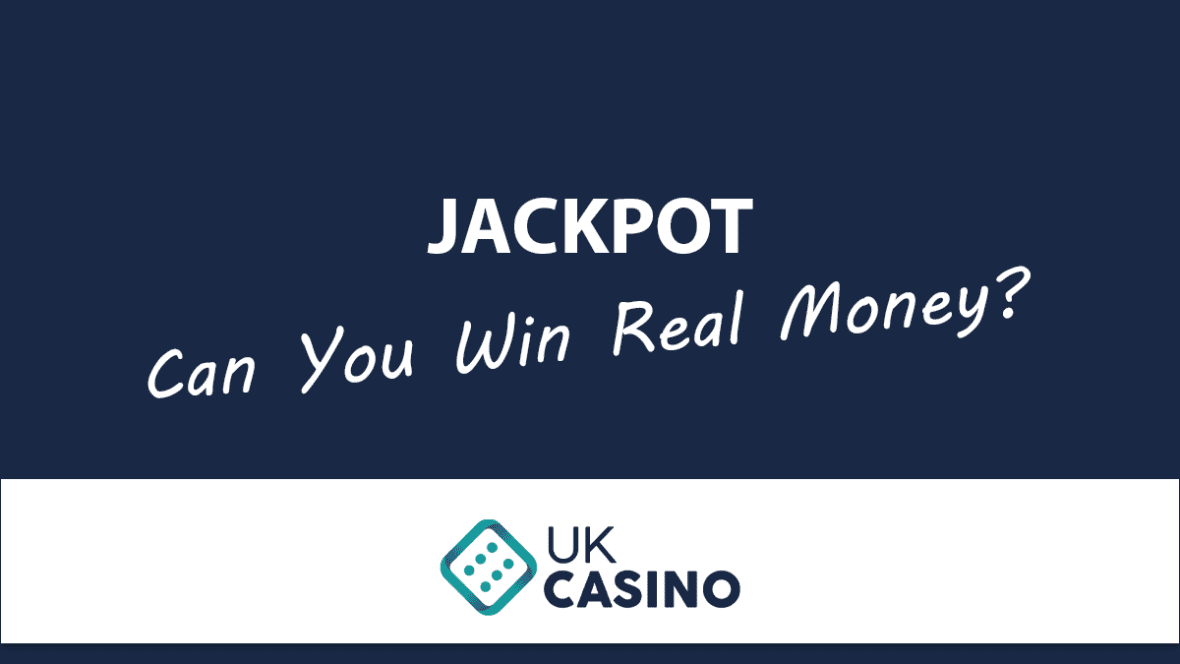 It's every gambler's dream to win a jackpot because it is believed to be a life-changing experience that boosts your financial status. However, not all gamblers believe people can win real money in jackpots.
To clear this doubt, it is only fair to look back in history and consider whether some people have ever won it and some factors that made it possible for these lucky winners to cash out their money.
Biggest Jackpot Wins
In casino games, breaking the bank generally involves some sort of luck, such as spinning a wheel or matching symbols. There is no particular way to play any of the casino games, including a jackpot, and guarantee yourself a win or strike to become rich. A jackpot is a huge prize, the most valuable price of a specific online casino game, and the probability of winning this huge prize is what entices most players to play the game.
Casino games use a Random Number Generator, a software that uses a mathematical algorithm to generate unpredictable numbers or symbols. Though RNG software may make it difficult for gamers to break even, it proves that online games are not a fraud.
Regardless of this challenging experience of winning casino games, some gamblers got lucky. We have put together the story of the ten (10) biggest wins in casino games to establish that people really win jackpots. These are real people who won real money, though many kept their identities private for security reasons.
Megabucks Slot (1998) – $27.5 Million
A 67-year-old retired flight attendant burst the code and hit the $27.5 million prize at Palace Station in Las Vegas. This feat set a new record for the Megabucks machine, which had previously reached a prize pool of $20 million for the first time in 1998.
Megabucks Slot (2000) – £28.2 Million
Cynthia J. Brennan, a 37-year-old cocktail waitress who hardly gambled, became the luckiest on the 26th of January, 2000, after her last bet matched the fortune of £28,227,955.59 on a Megabucks slot machine.
She wasn't expecting such a massive breakthrough because she only gave it a try to celebrate her boyfriend's mother's birthday. From her $21, Jay maintained $3 per spin on the Megabucks machine, and luck found her at the final reel. After Jay won, she used part of the money to help her friends, wedded her boyfriend, and cleared her family's debts.
Megabucks Slot (2002) – $22.6 Million
Imagine waking up to hitting big on your birthday; that's what happened to Johanna Heundl on the day she was 74 years old in 2002. This senior was not a regular gambler but tried playing casino games early on her birthday to pass the time. In the quest to make herself happy, she lost her first $100 but gave it another try with $70, and she hit a whopping amount of $22,618,156.67. That's quite a birthday gift!
Megabucks Slot (2003) – $39.7 Million
This colossal prize is the biggest of all time in the 21st century. An anonymous gambler, who some people believe to be Ethan Miller, a software engineer, became the luckiest gambler that broke the bank in 2003. He won the massive prize of $39.7 million with just $100 on the Megabucks slot at the Excalibur Casino in Las Vegas. His success at cracking the code inspired many people to flock to the casino in Las Vegas in the hopes of replicating his wins.
Megabucks Slot (2005) – $21.1 Million
Elmer Sherwin can be described as a devoted gambler born to be lucky. He was the first gambler to do the unbelievable twice by winning $4.6 million at Vegas' Mirage Casino in 1989 and a monstrous hit of $21.1 million wins at the Cannery Casino on the 15th of September, 2005. He said:
"I was not after the money but the prestige of hitting it twice because I knew no one had done it."
Mega Fortune (2011) – €11.7 Million
Another exciting story is that of a Norwegian student who found it difficult to sleep at night due to excess studies during the day. Fortunately for him, he got lucky on the 24th of September night, 2011, when he decided to play a bet on the Mega Fortune progressive jackpot at Betsson Online Casino to help pass the time. Luckily for him, he hit €11.7 million after running out of budget for that night. This feat earned the student one of the biggest online casino stakes in the Guinness World Record.
Mega Fortune (2013) – €17.86 Million
An anonymous Finnish man also won a €17.86 million stake with €0.25 while trying his luck on the Mega Fortune slot machine on the 20th of January, 2013. This man wasn't expecting any fortune that day, but luck found him after several attempts. In one of his interviews, he said, "it's all still very unreal."
Mega Moolah (2015) – £13.2 Million
Jonathan Hayward was a 26-year-old British soldier who proved that even newbies could strike the rich. Jonathan struck it lucky on the 6th of October, 2015, at Betway casino with a 25-pence spin bet. After a few trials on the online Mega Moolah Progressive Jackpot game, he luckily hit one of the biggest pots in the U.K., £13.2 million. He got his money, paid his father's hospital bills, bought his dream car, and invested some.
Mega Fortune (2015) – $9.7 Million
On the 28th of November, 2015, a 30-year-old Swedish gambler named Alexander won the most significant prize at Folkeautomaten. The gambler only tried his luck and unexpectedly hit the jackpot of $9.57 million through Mega Fortune slots. He used part of the money to secure his mortgage and spent the rest to treat himself and his wife on vacations.
Mega Moolah (2016) – €7.9 Million
On the 28th of August, 2016, at Zodiac casino, she hit a whopping sum of €7.9 million by spinning the reels in the Mega Moolah slot on her iPad. Her winning experience was a testimony because she really longed for it.
These are accounts of individuals who have struck it lucky while gambling, proving that it is indeed possible to win significant sums of money through casino games. These lucky players never imagined such success would be possible for them, but as fate would have it, they were able to turn their dreams into reality.
Increase Your Chances of Winning a Jackpot
To increase your chances of hitting the jackpot and cashing out your money like the aforementioned gamblers, you may need to consider the following tips:
Play at a Licensed Casino
The first step to a successful casino game is to play at a licensed and regulated casino. All the previously mentioned gamblers struck it rich on casino games played in authorised casinos because only these online casinos can be trusted to pay out real money in any game. They won't use bots or other automated software to manipulate the games.
But if you gamble in an unlicensed casino, you risk losing all your money, and you may even hit the jackpot and not get paid by the casino. Therefore, ensure you are betting in licensed and regulated casinos.
Most casinos in the UK are licensed by the United Kingdom Gambling Commission (UKGC). The UKGC ensures that casinos operate fairly and monitors how casinos run their businesses.
The best way to know if the licensing body regulates an online casino in its jurisdiction is to check its website. If it is, you will typically find a statement in the footer or homepage saying so. You'll also see a seal with the license number of the licensing authority that issued it. This can be found on most websites, but not all, so make sure you check before playing. If you don't see this information on their home page, they aren't licensed and shouldn't be trusted.
Play Casino Games with Considerate RTP
Another important thing to review about casino games if you desire to win real and huge money is the return to player (RTP). A high RTP indicates a likelihood of receiving a higher portion of the money spent on a game as winnings.
Though this factor does not guarantee that you will always win, it gives you hope of winning big. If you observe closely, the top 10 biggest jackpot winners above bet on games with good RTP. These games also provide other benefits like huge prizes to win and enticing bonuses. Below are some of the online games that offer high RTP:
Mega Moolah
Mega Moolah by Microgaming, is one of the most outstanding and legit online games with a considerate jackpot RTP of 96.92%. The secret to the slot's excellent reputation is its enriching nature.
This Mega Moolah progressive jackpot wheel has unexpectedly made some gamblers strike the grand prize. Among these lucky players is Jonathon Hayword, who won $17.2 million in 2015, and D.P. won $8.82 million in 2016. An anonymous won $9.22 million in 2017, another unidentified gambler won $23.5 million in 2018, another unnamed gambler won $12 million in 2020, yet another unknown player won $16,765,230 in 2020, and a Belgian won $23,632,599.85 in 2021.
Mega Fortune
The Mega Fortune slot machine is one of the most popular legal casino games. It has a 96.60% RTP and operates three types of progressive jackpots. Several players have become rich overnight as a result of playing this game.
Mega Fortune also holds the Guinness World Record for being one of the sites offering the most significant jackpot won. Some of the players that have benefited from Mega Fortune slots are a 33-year-old Dutch woman who won €4.3 Million, a British player who won €2.2 million in 2018; Peter Poland, who won €3 514 006 in 2017, and an unknown gambler who won €4.45 million in that same year, 2017, another anonymous gambler who won €17.8 million in 2013, and a Swedish who won €3.9 million in 2015.
Mega Joker
Mega Joker progressive jackpot game is a popular slot game from NetEnt. It has 99% RTP with winning possibilities. Though it is designed like a traditional fruit machine, it has two bonus features that attract gamblers to play on it. Some players that have hit their biggest payout are Christian G. with a £75,919 win, Oscar with an €80,462 win, an unknown player with a $93,518 win, and another unknown player with a $94,269 win.
Final Take
It is not usual to hit the jackpot, but as you can see from the examples above – it can happen! It's essential to do your research and only play at reputable sites to increase your chances of success. That is when you get paid real money.
Be aware that many fake jackpot sites promise large sums of money but don't deliver. To avoid falling victim to these schemes, thoroughly research any site before you start playing and understand the rules. You can find all the information you need about jackpots, what it takes to become a successful gambler, and how to get the most entertainment from your gambling from UKCasino.