Classic Slots vs Video Slots: Learn their Differences
15 February 2023
225 Views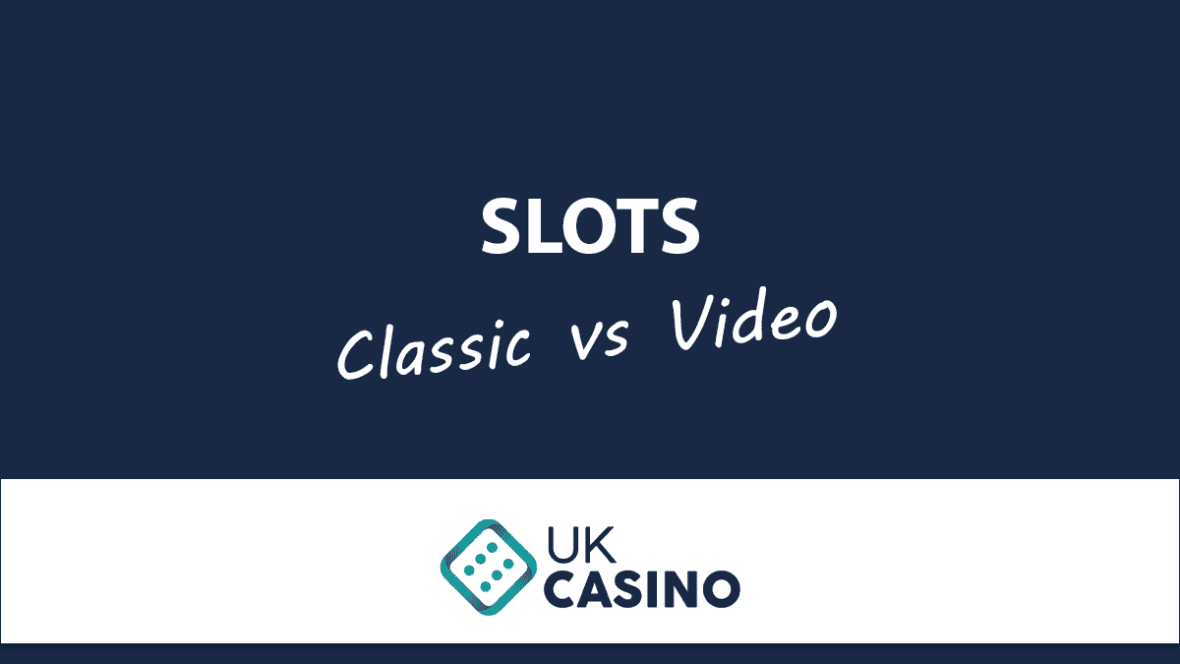 Online slots make up the majority of the games at most casino lobbies. The two major types are classic slots and video slots. So, it is crucial for punters to know the differences between them.
Classic slots are based on the mechanical version, while video slots boast newer features and attractive payouts. Read this article to understand the benefits of each slot type and its distinct qualities.
What are Classic Slots?
Classic slots were the earliest online slots built with similar mechanics and symbols to the mechanical version. They feature between three and five reels, resembling one-arm bandits. These games boast simple gameplay with only a few active pay lines.
Classic slot machines adopt traditional symbols, such as lemons, oranges, cherries, melons, the number seven, and bar. Punters win the round when they land a three-of-a-kind combination.
These slot games focus on creating an entertaining experience without necessarily winning large payouts. For slot lovers who play more for fun than money, classic slots are a perfect fit.
What are Video Slots?
Video slots are a modern rendition of the traditional game boasting HD graphics and lucrative bonus features. They deviate from the classical look, adopting creative themes centred around brilliant storylines. Video slots feature various types of reels, such as fixed reels, rolling reels, megaways, and adjustable pay lines.
The game mechanics differ slightly from that of classic slots due to additional features, like, for example, expanding reels and the numerous winning ways. Aside from the base game, these online slots offer several bonus rounds with attractive payouts to boost your bankroll.
What's the difference between video slots and classic slots?
Although video and classic slots share similar gameplay, their main differences lie in the number of reels and pay lines. Also, video slot machines offer a wider staking range and several unique bonus features. Read further to learn how these slot games contrast.
Themes
One of the main qualities for distinguishing classic and video slots is their themes. Classic slots use traditional design and symbols like fruits, bells, and gold bars.
On the other hand, video slot machines boast high-quality visual effects and symbols combining to deliver an exciting theme. They are unique games inspired by various themes like mythology, video games, adventure, blockbuster movies, and more.
While classic slots might get boring after some time, the video machines are built with feature-rich gameplay and interesting symbols.
Bonus Features
Bonus features are another clear distinction between video and classic slot games. This even explains why more punters prefer the former. Most classic slots do not provide special symbols or bonus features, and options for payouts are limited. Conversely, video slot machines display unique symbols like wilds and scatters, which trigger several bonuses resulting in massive payouts.
Video slots are more popular among punters worldwide because of their special symbols. If you land a wild or scatter on the reels during the base game, it activates the bonus rounds. So, you have the chance to play for exciting prizes and free spins to boost your bankroll.
Ways-To-Win
Ways-To-Win are distinct qualities of online slots. They determine the possible payouts depending on the combination of symbols. Classic slots mostly feature one to three reels and a few pay lines that only pay from left to right.
However, regular video slots boast twenty-five to thirty winning ways and pay in different directions on the reels. Depending on the variation, these pay lines could range from hundreds to thousands, guaranteeing highly lucrative payouts. Video slots with megaways reels offer up to 117,649 ways to win, while the All-Ways-Pays mechanics pay in all directions.
Wagering limits
If you desire more flexibility with the stake limits, video slots are a perfect option. Since classic slots use only a few pay lines, the reels always remain active and out of the player's control.
Conversely, video slots are built with higher winning ways, so you can choose your desired active number per round. During gameplay, video machines also allow players to decide the amount to wager per pay line and toggle the bonus features on and off.
Payout percentage
Another major difference between video and classic slots is the payout percentages. Though video slots and classic slots come with varying payouts, the former boasts a better chance at massive winnings.
Classic slots involve simple gameplay with limited symbols, so payouts are only decent. However, video machines provide complex reels with bonus rounds involving multipliers, free spins, and other exciting prizes. For even higher payouts, you can play video slot games with a progressive jackpot feature.
Video Slots vs Classic Slots – What's Better?
Classic slots and video slots offer entertaining gameplay and bonus features to ensure a fulfilling gambling adventure. However, players enjoy a higher variety and attractive payouts with video slot machines, making them a better option. Read further to learn how video slots outshine the classic variations.
Quality gaming experience
Unlike the classic variations, video slots are built with top-quality graphics and sound effects for an immersive gaming experience. They boast fast-paced gameplay and captivating themes with several bonus features to boost payouts. Software providers power the intricate mechanics in these slot games using state-of-the-art technology. So, video slots mostly cater to tech-savvy millennials and young adults.
Greater variety
Classic slots were popular in the earlier days of online gambling. Nowadays, gambling sites in the UK offer a wide variety of video slot machines, with more being released regularly by top software providers. Therefore, punters have access to extensive collections featuring diverse video slot variations with modern aesthetics and unique bonus features. So, no matter your preferences, you will always find exciting games to play.
Higher payouts
As mentioned earlier, video slots offer bigger payouts than the classical variations due to the special symbols, a higher number of pay lines, and attractive bonus rounds. So, players enjoy multipliers, free spins, and more that increase their bankroll. Overall, it is more profitable to play video slot games at UK online casinos.
Stake sizes
Players are unable to control their stakes at classic slots but gain full authority while playing the video slot machines. So, you can decide on the number of active pay lines, stake amount per line, and bonus features to include. Video slots offer more flexibility and the freedom to maximise each spin.
Choosing the Best Online Slots
New players commonly find it difficult to choose the best online slots from the numerous variations available. This is because they are unaware of the features to assess. Therefore, we compiled this section to help you pick online slot games suited to your gambling needs. Read further for more details.
Check the game's RTP
The return-to-player percentage is the amount a casino pays back as winnings on a particular game over time. This helps punters to ascertain their potential payouts for playing a slot machine consistently. Therefore, players must check the payout percentage of any video or classic slots before playing them.
It is best to choose high-RTP titles, as they guarantee more attractive winnings. Return-to-player percentages are inversely proportional to the game's volatility. This means the slot machines with high RTP offer less frequent yet rewarding payouts and vice versa.
Assess the Available Bonuses
Bonuses are known to increase the interest customers show in a gambling platform. Thus many casino sites offer promotions to attract new and existing punters. To choose the best slot games for real money, you must assess the bonuses and multipliers, such as the welcome package and free spins. Conversely, punters can also enjoy huge payouts from playing slot machines with large jackpots.
Check the Betting Limits
It is essential to check the betting limits of the online slots before playing them. The best slot games come with favourable betting limits for punters during the rounds. So you can decide to wager as low as $1 per line to claim bonuses and generate winnings.
Look out for a progressive jackpot feature
The idea of a progressive slot is simple: a portion of each punter's stakes is removed per round and added to the prize pool. The jackpot continues to increase until a player wins the game. These titles are highly profitable, and the prize pools can accumulate up to millions of dollars.
Conclusion
In the past, the most common slot games at land-based casinos were classic slots with features similar to the mechanical version. However, the lever for spinning the reels in the traditional game is replaced with a Spin button in the mobile versions. Nowadays, video slots are in fashion due to their modern designs, alluring themes, and exciting bonus features such as wilds and scatters.