Slot Paylines: Everything you need to know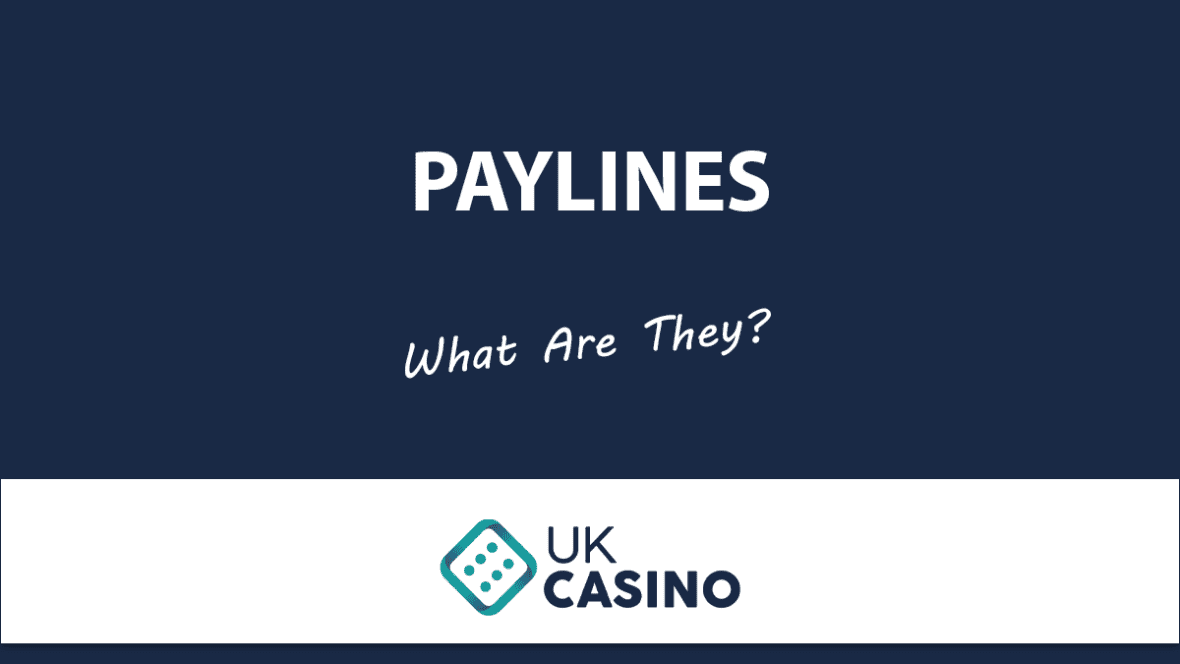 Slot machines have been a form of gaming entertainment for decades, but have you ever wondered how slot paylines work? To take your slot gaming experience to the next level, you'll need to know all about slot paylines.
Get your favourite coffee as we are about to cover everything you need to know about slot paylines, including what they are, how they work, and the available types. Whether you're new to slots or a seasoned veteran, we will give you all the information you need to understand the ins and outs of slot paylines. Let's get started!
What are Paylines in Slot?
Slot paylines are the lines on which winning combinations of symbols must fall to trigger a payout. Depending on the type of slot machine, these can be anywhere from one to hundreds of paylines. Paylines are easy to identify because they are mostly straightforward and run from left to right. At other times they can be horizontal, vertical, diagonal, or zig-zag.
Each payline is an independent bet, and the more paylines you activate, the greater the chances of hitting a winning combination and receiving a payout. Though the symbols required to make a winning combination may vary depending on the game, you only win and get paid if you can secure matching symbols.
These symbols are the shapes or designs that appear on the reels of the slot games. Regarding betting on paylines, there are two primary methods – fixed and adjustable.
Fixed Paylines
Fixed paylines cannot be changed, meaning you have to play all the lines, but you cannot alter the number of lines. In addition, your bet size is determined by the number of lines in play. For example, a slot with 20 fixed paylines may require a minimum bet size of 20 coins (or 1 coin per line.)
Adjustable Paylines
On the other hand, adjustable paylines give you more control over your bet sizes. Instead of being required to play all the lines, you can pick and choose which lines to bet on. You can customise your bet size to match your budget and strategy. For example, a slot with 20 adjustable paylines may allow you to place bets as low as 1 coin or as high as 20 coins (1 coin per line).
It's vital you know that some games may feature paylines that can be combined to create bigger wins, while others may require specific combinations of symbols to appear on a single payline. Players must take their time and understand each game's nuances before spinning the reels.
The Secret Behind Slot Paylines
Slot paylines are the lines along which a combination of symbols must appear to result in a win. Typically, you will see 3 or 5 reels, with symbols lined up across each reel. Paylines run across the reels horizontally or diagonally, with some games featuring additional directions like zig-zags or V shapes.
Some slots may require you to line up three matching symbols on a single payline, while others may require you to line up two matching symbols on two different paylines. You will earn a payout when you only secure three consecutive symbols at one of the paylines. To win big, you will need to go for more than five symbols across any of the paylines.
So, when playing a slot game, it's essential to know which paylines are in play and how they work. This way, you can understand the probability of hitting different winning combinations and maximise your chances of winning.
It's up to you to know how many paylines you want to play but bear in mind that the more paylines you choose, the higher your chances of winning will be.
The Limit to Paylines
The great thing about playing slots is choosing how many paylines you want. Some slot machines offer as few as one payline, while others can offer up to 100 or more. It's up to you to decide which ones are right for you and your budget.
If you're playing with a fixed budget, it's important to remember that playing fewer paylines means you'll have fewer chances of winning. On the other hand, playing more paylines increases your chances of winning.
Generally speaking, the more paylines you choose, the more chances you have of winning.
Also, remember that the cost per spin will increase with each additional payline. So if you're on a tight budget, opt for fewer paylines to maximise your play time.
The Benefits of Playing More Paylines
Playing more paylines in slots is an excellent way to increase your chances of winning. In addition, it adds excitement to the game. You'll have more chances to hit a big jackpot or trigger special features when playing with more lines.
This added element of surprise keeps players on the edge of their seats and adds an extra layer of fun to the game. Slot paylines are easy to understand, so even if you're new to online slots, you can quickly become familiar with them.
The Downsides of Playing More Paylines
Although playing more paylines can increase your chances of winning, there are also some potential downsides. For one, playing more paylines can also mean you have to bet more money to get the same payouts as playing fewer paylines.
This can be especially true if the online slot you're playing offers a high-stakes version of itself with more paylines than the standard version. Additionally, if you're not careful with your money management, it can be easy to go overboard and bet too much on the extra paylines you're activating.
Furthermore, it's worth noting that playing more paylines doesn't guarantee bigger wins. So it's crucial to understand how likely or unlikely it is to win with the number of paylines you're playing.
Understanding the Slots with the Most Paylines
If you're looking forward to understanding the slots with the most paylines, here are the likely tips to rely on.
1. Reading Online Reviews
Reading online reviews is the best place to start. Many websites have comprehensive reviews on various slot games, including information about the number of paylines in each game. You can also search for slot games that advertise the number of paylines on their pages.
2. Visiting Online Casinos
Another way to find slots with the most paylines is by visiting online casinos. Most UK licensed casinos have a wide selection of slot games and will often list the number of paylines in each game on their website. If you can't find this information, contact the casino directly and ask how many paylines their slot games have.
3. Return to Player Percentage
Familiarise yourself with a slot's return to player rate (RTP) before you play, as this indicates how great the game is likely to be. RTP shows what percentage of wagered funds a slot is expected to return over time, so look for slots with RTPs above 96%, like, for example, the Book of Dead slot. It's also good practice to read up on the game rules and paytable beforehand so that you know what kind of symbols will give you what kind of payouts.
4. Slots with an Adjustable Number of Paylines
You can look for slots that offer an adjustable number of paylines. This feature allows you to select the exact number of paylines you want to play with, giving you more control over your betting strategy and maximising your chances of winning. By researching and comparing different slot games, you'll be able to find the ones with the most paylines and maximise your chances of hitting a big win. Talking about winning big, let's dive in a little.
The Chances of Winning Big
The best way to increase your chances of winning big is by playing with a higher number of paylines. The most important thing you need to understand is that the number of winning combinations can be increased through a variety of methods, including slots with multiple paylines.
Multi-Payline Slots
Multi-payline slots are popular online slots that offer more than one payline for players to bet on. These slots have multiple lines, often from 3 to 15 or more, across which players can place their bets. The goal is to match symbols from left to right along the paylines, with different prizes awarded for different combinations.
Tips for playing Multi-Payline Slots?
The mechanics of multi-payline slots may vary from game to game. However, you'll be required to activate the paylines before you spin. Some slot games, like the Book of Dead, will allow you to select the number of paylines you wish to activate (from one to ten), while others may require you to activate all of the lines. Some slot games like Night Out offer an auto-play feature that activates all paylines and spins the reels for you.
When playing multi-payline slots, it's important to remember that each payline requires its bet. So if you're playing a game with 10 paylines like the Book of Dead, you'll need to place 10 separate bets on those lines to be eligible to win. In most cases, you'll have the option to adjust your bet size for each line; this will affect the total amount you're betting and your potential returns.
How Payouts in Multi-Payline Slots Work
Payouts for multi-payline slots are also based on the symbols matched along each activated payline. Different symbols will award prizes, so you must check the paytable to see what rewards are available.
The All-Ways-Win Slots
The all-ways-win system is a modern take on the traditional slot paylines. Unlike the fixed and adjustable paylines, this system has no restrictions on how you can win. Instead, all the symbols on the reels count towards a win, regardless of their position. This system eliminates the need to activate or deactivate any paylines manually. All the paylines are always active, so you must spin the reels and wait for the symbols to align.
Cluster Pay Slots
In Cluster Pays, the larger the cluster in a slot, the bigger your winnings will be. How? The objective of the game is to create clusters of matching symbols on the reels. A cluster is formed when three or more of the same symbols touch each other in any direction; vertical, horizontal, or diagonal.
The main advantage of this type of payline system is that you don't need to worry about spinning specific symbols in specific positions on a payline. All you need to do is match up the symbols in any cluster formation, and you'll be rewarded with a payout. As a bonus, this type of payline structure often offers bigger payouts than traditional fixed or adjustable paylines.
Megaways Slots
Megaways is another revolutionary slot game mechanic developed by Big Time Gaming that has taken the slot industry by storm. A good example of Megaways slots is Mega Moolah slot that has 25 paylines. One of the benefits of Megaways slots is that they are fast as you watch the reels spin and wonder what kind of winnings could be waiting for you. And with the bonus features, like free spins and cascading reels, Megaways slots are a great way to have extra fun and excitement while playing slots.
Final Take
Slot paylines are an essential aspect of slot machine games, as they can influence how the game is played and what kind of wins can be achieved. It's up to you, the player, to decide which type of payline to use. Nevertheless, all paylines require a minimum bet amount to activate. This minimum bet amount varies from game to game and can usually be found in the game rules or payout table. Once you've made your minimum bet, all the activated paylines will be evaluated for wins when you spin the reels.