How To Win Playing Slots
20 January 2023
189 Views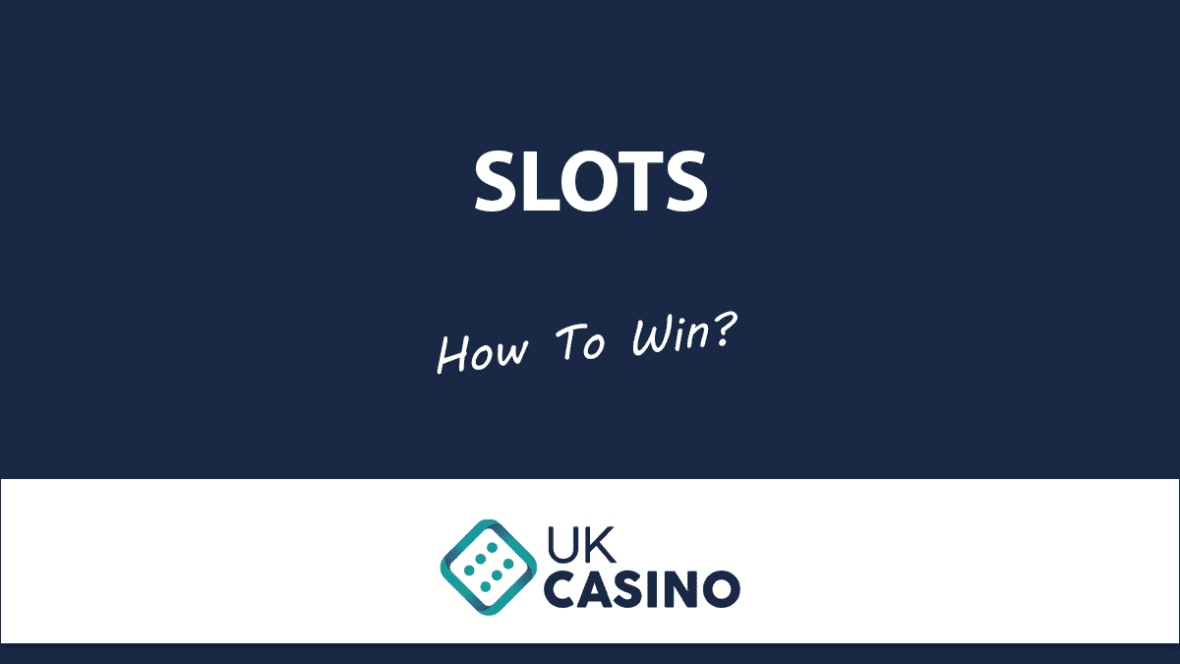 Slots are one of the most popular gambling activities. Playing slot games is a great way to have fun and win money. But with a high percentage conventionally taken by house edge from one's stake, it can take time to figure out how to hit big.
That's why we've put together this ultimate guide on how to win at slots. In this guide, we'll go over everything you need to know about playing slots.
Slot Machine
Slots are a popular form of gambling. They are found in casinos, bars, restaurants, and other entertainment venues. Online slots are now also available on many sites, providing an exciting new way to play. Though slot games differ, they have the same general rules.
Most online slots have symbols, reels, and paylines, while some videos include special symbols such as scatters and wilds. Slot machines' payout can also vary greatly. In some machines, all symbols must match to win, while others require only certain combinations to be matched to win. It's important to understand this concept to increase your chances of winning.
It's important to note that slot machines are developed differently. Some offer higher jackpots than others, while others may have more bonus features and rounds. This means it's important to research and understand the different machines before playing them.
Online Slot Machines
Online slot machines work similarly to land-based ones, but instead of spinning physical reels, you are playing with a computer-generated set of symbols. The outcome of each game is determined by a random number generator (RNG) that creates a series of random numbers when activated, just like in a physical machine.
However, online slots can offer many more features than traditional ones, including bonus games and additional ways to win. They also have a higher RTP, increasing your chances of winning.
The smartest way to play an online slot is to set a budget because it is simply a game of chance. Decide how much money you are comfortable spending and stick to it.
It is important to know that there is no formula or trick to win, and you can never predict when a slot will hit the jackpot. Slot machines are not predictable because they are random.
Slot machines don't decide who wins or loses. They only function through random number generator software programmed by a trusted developer and tested by the gambling authority.
The RNG determines who wins or loses by using an algorithm, a series of instructions, that generates the numbers corresponding with the symbols on the reels. However, understanding the rules and payouts of a slot machine can increase your chances of winning.
Also, take your time to stake your bet online. Take a few moments to read the information on the website, so you know what you're getting into. Some online slots may have special features, bonus rounds, or jackpots that make them more interesting to play than others.
Tips for Picking the Right Slot
Choosing the right slot machine can be an important decision for a gambler. Slots are incredibly popular and fun to play. However, casinos make a large percentage of profits from this game, while it is rare for players to win big.
Knowing the most appropriate slot to play can make the difference between winning big and losing your bankroll. So, how do you pick the right slot machines to increase your winning chances? Picking the right slot machines is easy if you consider these tips:
Licensed Slot Machines
When picking the right slots, safety and security should always be a priority. That's why playing only at licensed and regulated casinos is important, with the necessary security measures to protect players and their personal information.
Licensed online casinos are regularly checked by independent third parties to ensure that all their games are fair and secure. Additionally, all licensed casinos should have the relevant licensing agreements to ensure that the money deposited is safely handled and any winnings are paid out quickly and securely.
Before signing up for an online casino, ensure its software is tested and holds the relevant license in your jurisdiction. You can usually find the information about if the casino is licensed and subjected to trusted developers on the footer of the casino's website.
If you have any further doubts, look at the official regulatory body website for more information. By playing at a licensed online casino, your mind will be at peace knowing that your funds are safe and secure and that your chances of winning will be determined by luck rather than malicious activity.
Tested Random Number Generator
To understand further how to pick the right slot game, ensure the casino has tested RNG software. The random number generator (RNG) is a computer program that generates random numbers which determine the outcome of each spin in slot machines.
Each time a slot machine spins, it generates a new number to determine whether to pay out or keep playing. This reveals that each spin is random and not influenced by previous spins or any formula to win. This also means there is no way to predict what will happen on any given spin.
Highest Return to Player Percentage
You pick the right slot machine when staking on the slot with the highest payout rate. The payout rate is the return to player percentage established by law and regulations. The RTP of a slot game is one of the most important factors determining whether it's worth playing.
Each online slot game has a different RTP. This represents how much you can expect to win after playing your bet. For instance, your desired slot machine may cost £1 per spin with a return to player (RTP) of 93%. It means that after 1,000,000 spins with £1 as the stake, the casino will, on average, return £930,000 (assuming that the stakes are worth £1,000,000).
Fortunately, some slot games have higher RTP than others, meaning they pay back more money. This can make them more attractive to players looking for big wins. Some slot games with high payouts are Book of 99 with an RTP of 99%, Gold Rush at 98%, Book of Dead at 96.21%, Gold Fish at 96%, and Cleopatra at 95%.
You may want to avoid slot games with lower RTP, especially branded ones. Branded slot games are designed based on popular TV series or movies. Though they catch players' attention faster than other games because of the brand's soundtrack, the chances of winning are slim.
Slot Games with Low Volatility
It's also important to consider a slot machine's volatility which is also known as variance. Volatility refers to how often and how much a slot pays out over time. This is the risk peculiar to playing slot games.
Low volatility slots will pay out smaller amounts more often, while high volatility slots will pay out larger amounts less often. To discover the volatility of a slot game, you can google it and analyze the results. Thus, choosing a slot with volatility that matches your budget and expectations is important.
Progressive Jackpot
Finally, check if the slot is part of a progressive jackpot. Progressive jackpots are the most popular slot machines that offer players a chance to win big money every time they play by hitting the right combination of symbols on the reels.
Every time the game is played, a small predefined amount is added to the jackpot.
However, there is no standard strategy to increase the chance of winning because the outcome of this game is also determined by RNG. The RTP for most progressive jackpot slots is lower. This means you may need to spin several times to hit.
Guide to Winning at Slots
Before you start staking on slots, it is important to understand the basic features of slot machines. First, you should get familiar with the paytable of every slot machine. A slot paytable is essential because it displays how each symbol pays out in slot machines.
It also reveals how the paylines work, major statistics, and, sometimes, betting strategies. The slot paytable is usually visible above and below the wheels on the screen and often appears in different colours to indicate winning combinations. You can find the paytable for video slots in the help menu.
Symbols are the images used to validate you are winning if well combined through the payline. These symbols are the objects or numbers you see in the reels- the vertical lines in a slot machine. Symbols can be wild or scatters. There are also special symbols on some modern slot machines. These include stacked, colossal, expanding, sticky, and exploding symbols.
The payline, on the other hand, is also known as the winning line; it can either go from left to right of the reels or appear zigzagged. However, paylines of some online slots have special features, just like symbols.
Win-Both-Ways displays winning combination symbols from both left and right. This feature is useful in all games as it helps you win more.
Win-All-Ways is a payline available on slots with 100 paylines or more. This feature allows you to win a combination in all directions of the paytable.
Megaways is a slot that uses a random reel modifier to provide players with so many ways to win. When the reels spin, there are as many as 117,000 possible variations. This gives players more chances to win and increases the chance of getting a jackpot win!
Cluster pays are a great way to increase your payout percentage and rake. They work by grouping several paylines with three to five matching symbols, forming clusters of paylines with the same payout.
Knowing this information can help you have a higher chance of winning when playing. To start playing, set your bets according to your predetermined budget, place your stakes, and click the spin button on your screen. You will see either a win or a loss when it stops spinning.
Strategies for playing slots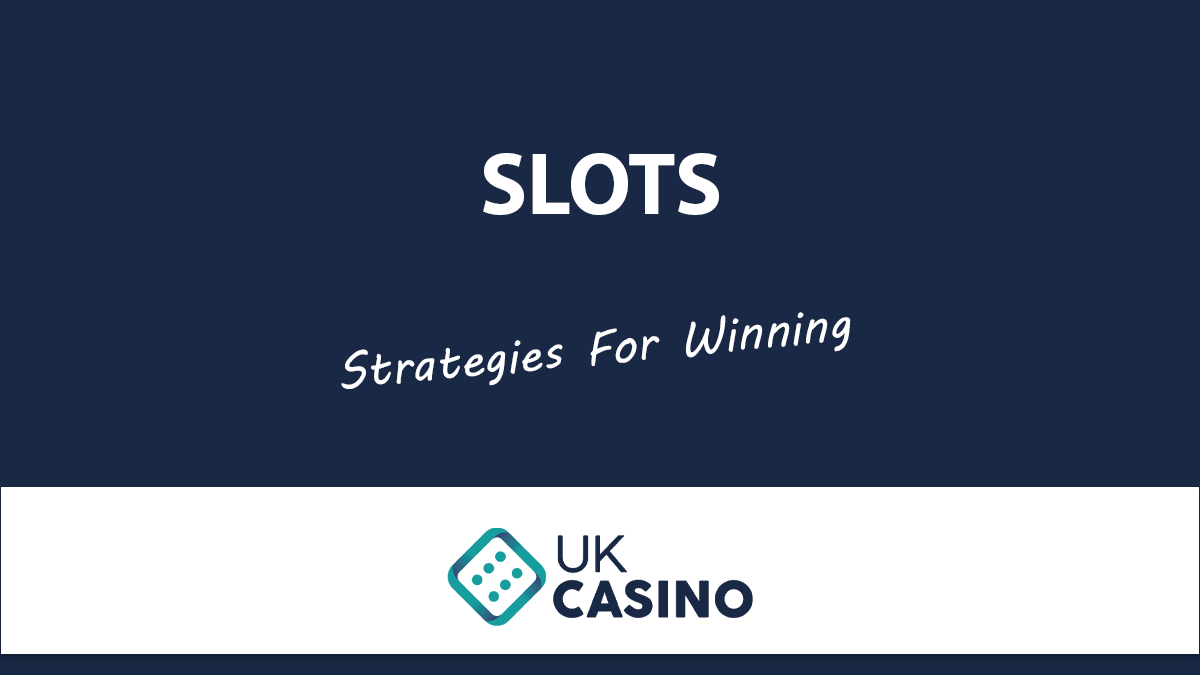 While all casino games involve an element of chance, slots can be more difficult to win than other games. Other casino games like blackjack, roulette, and poker involve more skill and strategy, and with practice and experience, players can develop strategies that can help them win more often.
Slots offer smaller chances of winning, as no winning formula or trick can beat the mathematical edge of any online casino. Despite this, some tips and tricks can help improve your chances of winning slots. Here are some strategies to win playing slots either as a beginner or intermediate:
Play in a Good Mood
One of the smartest ways to play slots is to ensure you're in a positive mind. If you're feeling stressed, angry, or frustrated, it's best to take a break and return later when you're in a better headspace. If you're not in a good mood, you are more likely to make bad decisions, like chasing your losses or betting more than you normally would.
Understand the Odds
You should also know that each slot machine has different payout percentages. That is why it is advisable to try different slot machines instead of sticking to one. You will discover there are new slot machines with higher RTPs compared to the ones you are stuck with.
You can find the payout rate by googling the RTP information about the slot game or checking the help screen of the casino website. You can also contact the game developer to know the RTP, house edge, and the percentage of the player's money that goes to the casino.
So choose an appropriate slot machine with a high payout and low house edge. Nevertheless, consider that no matter how high the RTP is, slot games always favour the house. So, play responsibly.
Play With A Budget
The first thing you should do before playing any game is to ensure you have the right amount of money for your bet. It will help if you always remember that it is not safe to play with high amounts of money, as many people lose their entire fortune by doing so.
Playing on low-stakes machines and betting smaller amounts per spin can help you manage your bankroll and last longer while playing.
Look for Bonuses
If you want to increase your chances of winning, look for slots with bonuses. Many online casinos offer new players generous sign-up bonuses and loyalty rewards for returning players. Research and register with online casinos that offer such free spin.
In addition, some online casinos include free spins as part of their promotions. Take advantage of these offers to try out different slots for free and test strategies without spending your money.
Try Megaways Slot
The Megaways slot has a lot to offer and is an exhilarating game. This is because of the several ways you can play it. You can play the game with a single coin or five coins and choose the amount you want to bet on each spin. The more coins you bet on each spin, the more chances there are of winning big!
You can also use multiple currencies in this game; though UK-licensed casinos only allow players in the UK to play with pounds, players outside the UK can play this game with other currencies. You can play using currencies such as euros, pounds, or dollars if you want to. This game has many options for players to choose from when they want to play.
Play Responsibly
Playing slots should be an enjoyable pastime, not a source of financial pressure. When it comes to gambling, responsibility is key. That's why it's important to ensure you understand the risks and limitations of playing slots and how to stay within your budget.
Before you start playing, decide how much money you can afford to lose. Once that amount is gone, stop playing! If you start winning, keep greed from taking over and encourage you to continue spending more than you initially planned.
How to Gamble Responsibly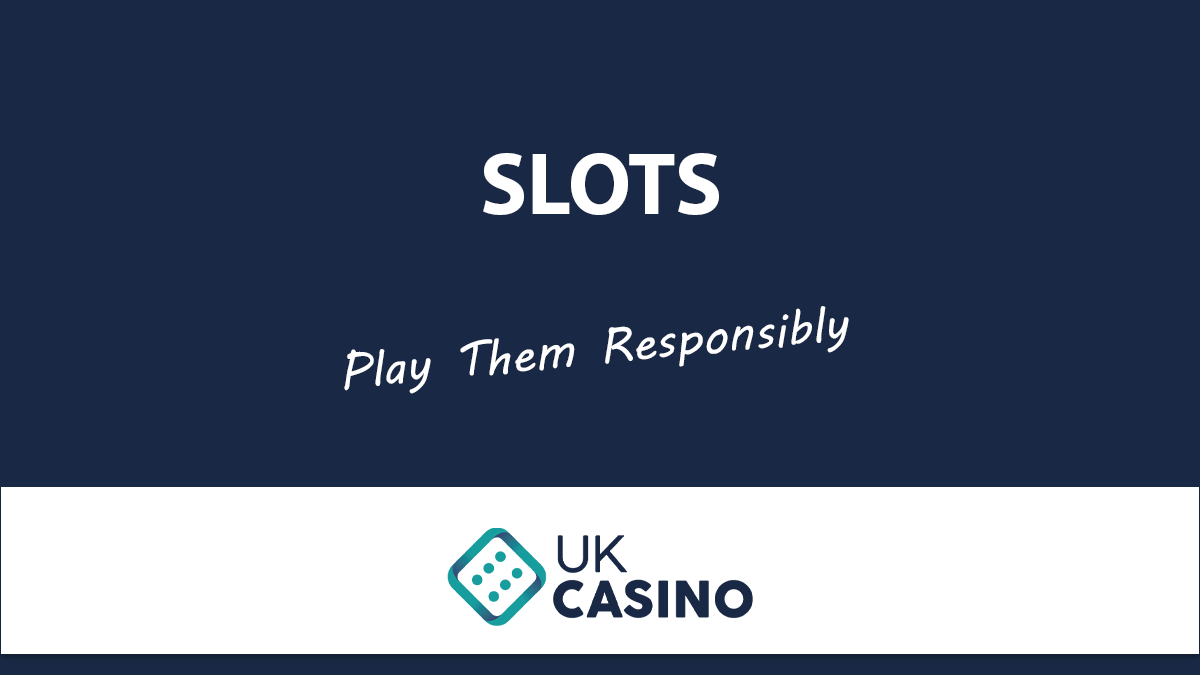 Here are some tips to help you gamble responsibly:
Budget
Before you begin gambling, make sure you set a budget. This will ensure you don't overspend when gambling and can focus on having fun without worrying about your finances. It's also important to know how much money is in your bank account so you can only lose what you can afford.
If you're new to gambling, set a limit on how much money you want to lose before calling it quits. If you decide to play slots, always take advantage of the bonuses.
Withdraw after Loss
Suppose you lose money while gambling; avoid the temptation to continue spending to recoup your losses. This can lead to further losses and is not a good strategy for maintaining control when gambling. Once you decide how much you will lose, stick with it!
Don't try to win back the money you've lost by increasing your bets. Many people make the mistake of betting more than they have set aside for losses because they feel they have a right to win back their losses. If you keep track of your losses and don't overspend in an attempt to reverse them, you will be able to maintain control over your gambling habits and prevent them from spiralling out of control.
Emotional Balance
Gambling can distract you from life's problems. However, it's important to remember that these feelings won't be solved by gambling. If you find yourself struggling emotionally, it's important to take a break and seek help if necessary.
The emotional stress from gambling can also be overwhelming. It cannot be easy to focus on the game and win when stressed. This is why playing when you are in good health is advisable.
Take Breaks
Taking regular breaks from gambling is a great way to help you stay in control. Make sure you get up, walk around during long playing periods, and have something to eat and drink. Mix playing at the online casino with other forms of pastime, one that does not include gambling.
If you have a habit of playing slot machines for long hours without taking breaks, then there's a good chance that you will get addicted to the game. And once addiction sets in, it can be very difficult to break free of its hold on your life.
Set limits
Setting limits is an important part of responsible gambling. Online casinos with UK license offer options to limit how much you can deposit and gamble within a certain period. Setting these limits can help you stay within your budget and control your gambling spending.
The best way to do this is by setting a daily limit on how much you can spend, including any bonuses you may have been given. This will help you keep track of what you're spending money on and give you a sense of whether or not you're getting value for money.
Gambling responsibly doesn't mean you can't enjoy it. Following the tips outlined above, you can ensure that gambling remains fun and free from harm.
Our final thoughts
Slots have become increasingly popular over the years and are now one of the most popular forms of online gambling. Whether you play at a physical or online casino, the thrill of spinning the reels and the anticipation of winning a prize make slots an exciting and enjoyable experience for all players.
It's important to remember that slots are games of chance and luck plays a large part in whether or not you win or lose. Therefore, you must play responsibly and be aware of your gambling limits.
Also, it would help if you consider all the points mentioned above as you march on to make an impression on online slots.