What Are Cluster Pay Slots?
20 January 2023
208 Views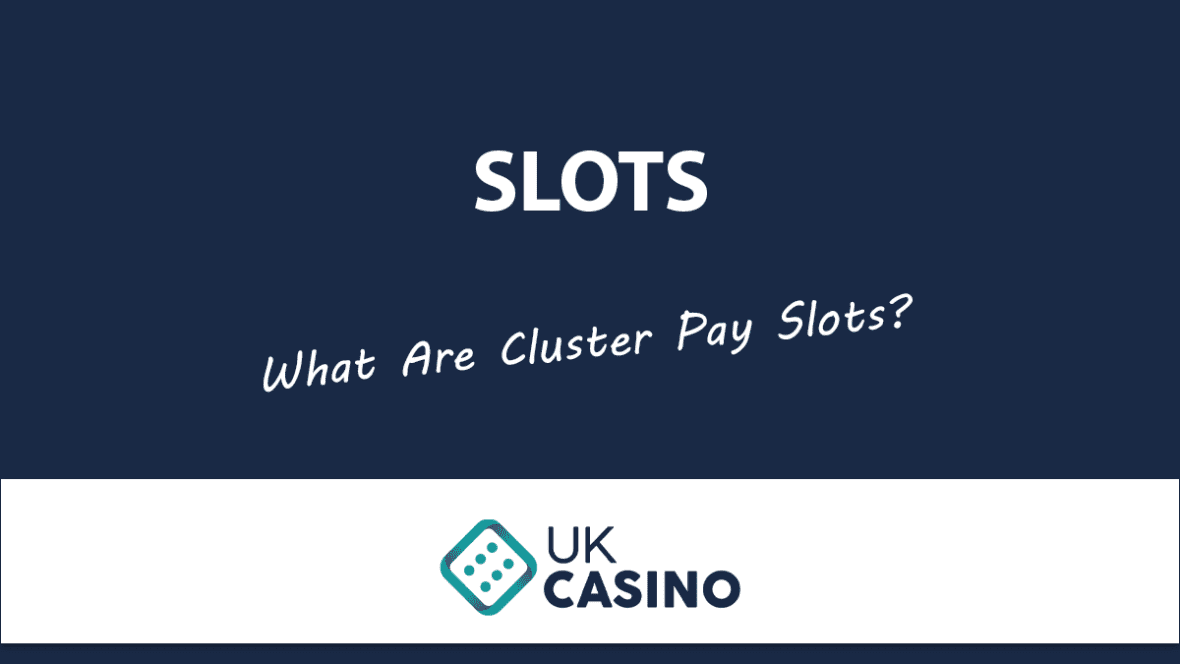 If you are a player switching from the traditional slot machine to playing online casino slot machines, you have a lot to learn, ranging from 'where to play' to 'how to play.' This is because of the numerous unique slot machines online with different playing features and structures.
Some of these slot machines award jackpots progressively to players as they win. Some slot machines have the feature of playing games with free spins bonuses, while others offer picking bonuses and wheel spinning bonuses. With slot machines, the fun is endless, but the structure or design of a slot machine's base game determines whether the player would find it interesting.
This article will discuss a specific type of slot machine with a unique playing structure- THE CLUSTER PAY!
What is Cluster Pay?
Cluster pay slots are an online slot machine that differs from traditional slots in how winning combinations are formed. Rather than relying on traditional slot paylines, cluster pay slots award wins when a cluster of symbols that appears on the reels.
This means that rather than symbols appearing in a specific pattern on the reels, as is the case with traditional pay lines, a cluster of symbols anywhere on the reels can result in a win. The critical point to remember is that these symbols must be next to each other and touch one of the four sides.
Each of these symbols determines the payouts, and the greater the clump you can obtain the higher your payout. NetEnt first introduced the cluster pay payment system used in cluster pay slots with the online slot Aloha, which we will discuss later.
Advantages of Cluster Pay
One of the main advantages of cluster pay slots is that they can offer players the chance to win more frequently than traditional slots. This is because the cluster pay mechanic allows for multiple wins on just a single spin as long as the clusters of symbols meet the requirements set out in the game's paytable.
In addition to the potentially higher and frequent wins, cluster pay slots are more visually appealing than traditional slots. This is because the cluster pay mechanic allows for the symbols to be placed in a more dynamic and visually striking way on the reels. Thus, this creates a more immersive and engaging gaming experience.
How Cluster Pay Slots Pay and Play
The playing structure, which is unlike other types of slot machines, does not involve discovering any pay lines attached to a pay slot. All you have to do as a player is to focus on forming winning combinations when playing since the designers of cluster pay slots have done away with pay lines.
If you are wondering how to form winning combinations when playing on a cluster pay slot machine, you have to spin in a matching set of symbols on the reel. You can do this anywhere on the slot game screen in a way that a group of at least a set of matching symbols is in a cluster. The more matching reel symbols you have, the more wins you stand to get.
Can a Player Really Win Much from Cluster Pay?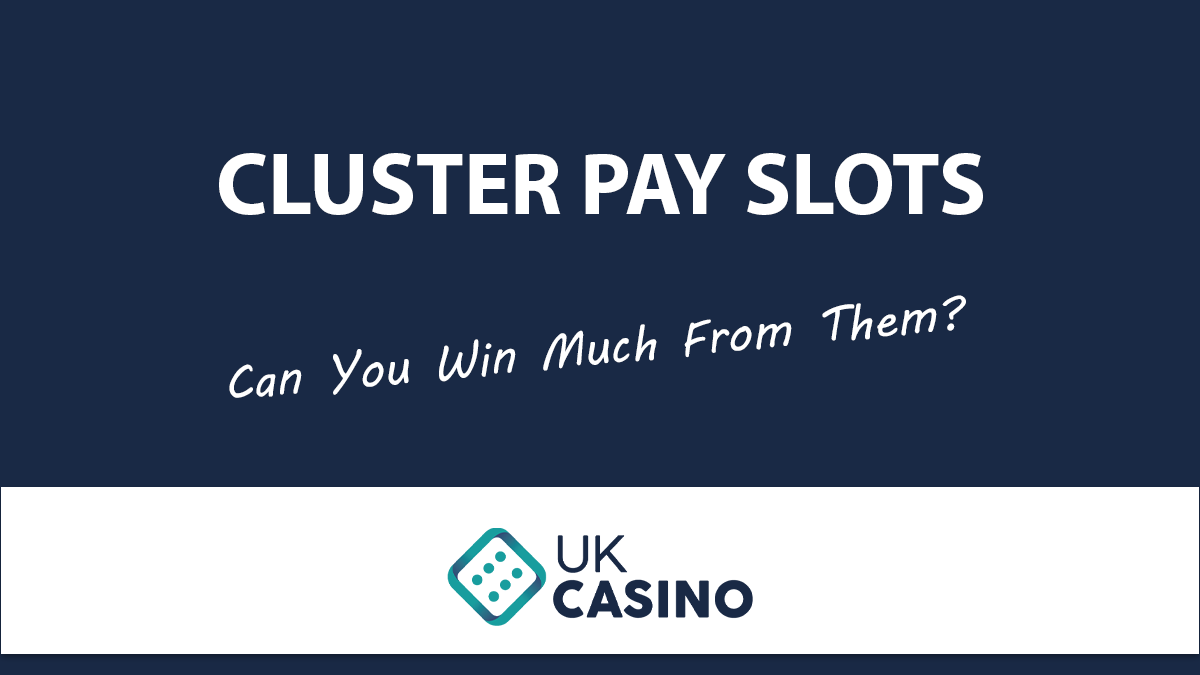 When it comes to payment, online cluster pay slots offer players the chance to win big prizes by landing clusters of symbols on the reels. But just how much can you win at these games?
The amount you can win at an online cluster pay slot depends on several factors, including the size of the cluster, the value of the symbols in the cluster, and any multipliers that may be in play. Some cluster pay slots also have progressive jackpots, which can offer even larger payouts to lucky players. It's helpful to look at some examples to give you an idea of the potential payouts at online cluster pay slots.
A cluster of 10 symbols may payout 100 times the bet, while a cluster of 20 symbols may payout 500 times the bet. Of course, these payouts will vary from game to game, and some may offer even higher payouts for larger clusters. It's worth noting that the maximum payout at an online cluster pay slot is usually capped at a certain amount.
This means that even if you land a massive cluster with a huge multiplier, you may not be able to win more than the maximum payout. Overall, the amount you can win at an online cluster pay slot will depend on the game you're playing and your luck on the reels.
However, with the potential for big payouts and exciting special features, these games offer plenty of opportunities for players to win big.
If you want to have an idea of how much you stand to win by playing an online slot with cluster pays features, here are a couple of things you may need to do:
Know your volatility; your cluster pay slot variance. This tells you how often you can win.
Find out the RTP of the cluster pay slot because every slot comes with its unique RTP. This will guide you in knowing the percentage of wins a slot will give you. The average RTP for cluster pay is 96.42%, and even though it differs for each online slot, they are usually fair enough for players.
Cluster Pay Slots That Can Help You Win Big!
As mentioned earlier, there are several play slots that can help you win big, and a one-of-a-kind example is the Aloha: Cluster Pays.
Aloha: Cluster Pays
Aloha: Cluster Pays is the first of its kind, and it is different from every other pay slot with several features like substitution symbols, re-spins, free spins, sticky wilds, and 'symbol drop' that you can enjoy while playing the game. Your cluster size also grows as your number of matching symbols increases. There is a postage stamp representing free spins; luckily for you, there are no low-wins symbols. This means more wins for you. It is also Hawaiian-themed, and you stand a chance to use your massive winnings to book a flight to Hawaii if up to 4,000x. The average RTP for Aloha is 96.42%.
Mahjong 88 Slot
This slot is played on an 8×8 grid, just like the Chinese classic 'Mahjong' game, and it is a brilliant mixture of modern and old gameplay. It is top-rated with a lot of bonus features. This slot has a lucrative cluster pays system, meaning players can win huge prizes as high as 500 times their stakes. It has an RTP of 96.62%, and you will have much fun while winning big.
Twin Spin Deluxe
This is a 6-reel NetEnt slot that also has a cluster pays feature. If you get nine of a symbol in your cluster, you stand a chance to get up to 1,000 times your bet on the spin. It also has a twin reel feature where two to six reels are connected, and your adjacent reels are also connected to display similar symbols. It is a win-win.
Thor's Lightning
The features of this slot include a 7×7 grid and two types of free spin rounds. It has an RTP of 96.08% and a minimum wager of 0.20 per spin. It also has cluster winnings that allow players to win up to 10,800 times their stake. To activate additional bonuses, players only have to look for Thor's Lightning and Hammer, which appear every thirty to fifty minutes.
Emoji Planet
This slot is by NetEnt, and emojis spring to life in this 5-reel, 6-line cluster paying slot. The features of this slot include 5-reels, cluster-pays attributes, and six pay lines. It also uses the Avalanche feature; that is, players can win from the repeated formation of every cascade that forms.
Summary
Cluster pay slots could be worth checking out if you're a fan of online slot games and looking for a new and exciting way to play. The games offer a refreshing twist to traditional slot gameplay, and the potential for more frequent wins makes them a great option for players looking for a change of pace. So, cluster pay slots are a great option for players who want to try something new and unique in the world of online slots. The uniqueness of cluster pays gameplay is in making wins just from a cluster of matching slot symbols. This is unlike other slot machines where you will find pay lines attached to a cluster paying slot.