How to Play Roulette Professionally
23 January 2023
145 Views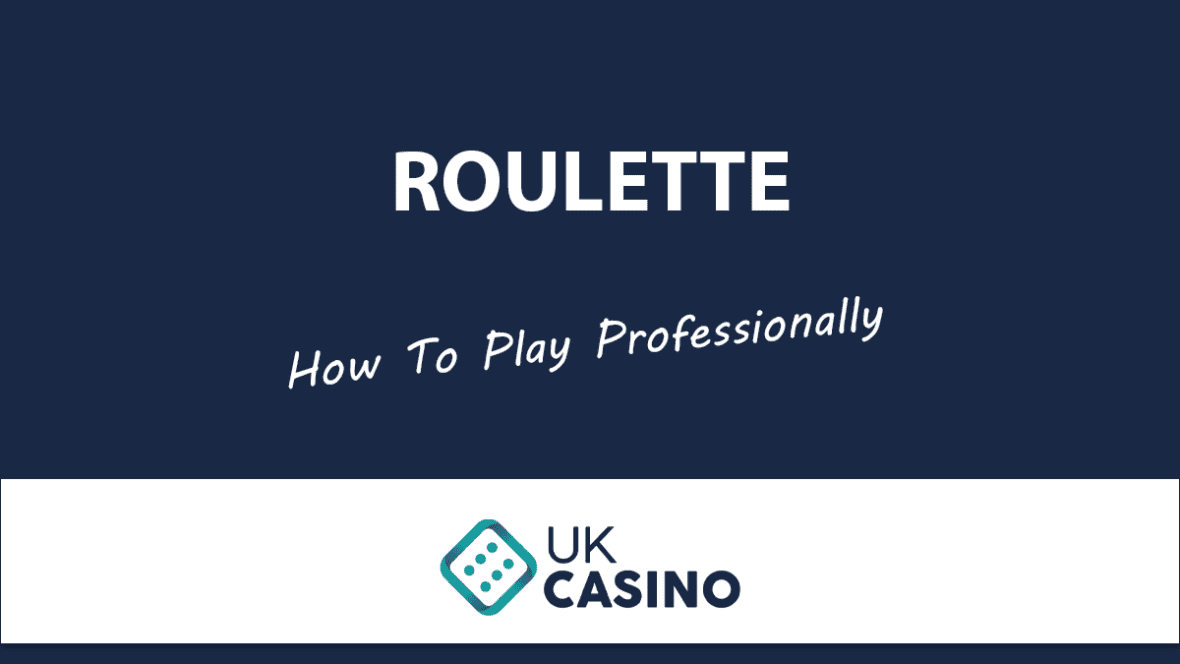 Roulette is one of the most engaging casino games in the world. Though this fast-paced game of chance can be complex, yet incredibly thrilling. Surprisingly, many players claim to be professionals in this Roulette game and try to convince newbies how they are making a living off the game. Is that even possible? To answer, this blog post will explore the possibilities of becoming a professional Roulette player.
Becoming a Professional Roulette Player
Aiming to become a full-time professional Roulette player to make a living off it is not 100% mathematically achievable in this 21st century because of the game's complexity. Even Roulette legends like Joseph Jagger, Gonzalo Garcia-Pelayo, Edward Thorp, and Richard Jarecki did not rely on this gambling game as their full-time job. They ventured into other businesses or careers.
Professional Roulette players who are not employed but only gamble for a living are few and rare. Most Roulette pros are either self-employed, into affiliation, or have full-time jobs as their source of income. You can venture into affiliation, real estate, financial market trade, writing books, making videos, giving seminars, raising dogs, working as a poker dealer in casinos, or other side jobs to supplement their gambling income.
Concentrating on Roulette games as a primary source of income is not feasible. Roulette is a game of luck with a slim chance of winning. There is no sure strategy for any gambler to consistently hit his desired jackpot unless he goes through a biased wheel, which is now outdated. Though there are other ways to beat Roulette, like cheating and Roulette computers, these strategies are punishable illegal acts.
To sum it up, it is not advisable to make a living off Roulette gambling games; instead, you can take it as a hobby or other source of income.
What if you aspire to be a professional Roulette player without relying on it as the only source of income?
From Novice to Professional – What To Learn
Here are some proven tricks to becoming a pro, and increasing your chances of winning.
Discover the RTP of Roulette Games
Return-to-player is the percentage returned to a player depending on his initial deposit during the game. A higher RTP percentage means the game pays out more often and generously to its players.
On average, most good slot games' RTPs start from 95%. So it's advisable you go for Roulette games with good RTPs. Some Roulette games that will give you better chances of winning are Video Roulette, with 98.65% RTP, and Dragon Jackpot Roulette, with 98.30% RTP. Though they are not as high as Ugga Bugga, a slot game with 99.7% RTP, they are the best Roulette games you can place your bets on.
I know what's next on your mind; finding the RTP is easy. Just check in the lobby or game description of any registered online casino. Sometimes, you may have to dig deeper and look for the "About" section or other website areas to find the information. Nevertheless, it's vital to note that even if a game does have a higher RTP with a max bet, there is still no guarantee that you will win big every time. The house still has an edge, and in the end, the house always wins.
Learning about the House Edge
The house edge is the conventional advantage that the gambling venue or site has over its players. The house edge is no secret as being a source of income for casinos. In Roulette, the house edge is structured to always favour the house. The game also has a high 5.26% house edge. So, it's advisable to play responsibly.
Understanding the Odds of Winning
As an aspiring professional Roulette player, it's essential to understand the odds of winning. These odds vary depending on the type of bet placed, which also determines your chances of winning. Generally, the odds of winning at Roulette are low, so it's best to approach it as entertainment rather than an avenue to make a living off it as a professional.
Practising betting tips
You can increase your desire to become a better Roulette player by practising betting techniques. The most popular strategy is the classic Martingale system. This strategy works by starting with a low budget, like $1. You won't increase this amount until you win. When you win, double it and repeat the same step. The main idea is to get back your losses.
Besides the Martingale system, there are other betting strategies like the Fibonacci Sequence, Paroli, and other exciting strategies you can learn to increase your chances of winning. Nevertheless, you should set aside a predetermined amount of money to spend on Roulette to avoid bankruptcy.
Managing your funds
Bankroll management is one of the essential factors in becoming a better Roulette player. A large bankroll will allow you to bet more, while a small bankroll might mean you have to wait longer before making another bet.
The first step in bankroll management is to set a budget for your Roulette play. It will help to determine how much you will lose on each bet. Your money can change as often as every hour, so having a predetermined amount to play with is essential. Depending on your play and the available bets, you can increase or decrease this budget.
Learn from the Legends
It's best to learn from the most experienced Roulette players if you aspire to be a better player. The most experienced Roulette players are known for their ability to read the cards. They know when the player is bluffing when they are betting and how much they have in their stack. It will help if you learn their strategies and styles. You should also study some of the best players online and learn from their success stories.
Consider the European Roulette
European Roulette is played on a wheel with 36 numbered pockets, one more than the classic American game. The pockets are numbered from 1 to 36, and each pocket contains either red or black. The number of pockets on the wheel determines how many ways to make up a winning hand.
Since the European Roulette variant of the game is played with a single-zero wheel, you can anticipate that your odds will be significantly increased. This version's house edge, set at 2.63%, is half the American version. Additionally, players can further reduce the house advantage down to 1.4%. In addition to giving you excellent chances, European Roulette delivers a more spectacular and entertaining gambling experience than American Roulette.
Know When to Quit
One of the most important strategies for becoming a successful professional roulette player is knowing when to quit. The concept is simple: if you're winning, know when it's time to call it a day. In any gambling game, luck will always play a role, so it's best to cut your losses when you have an advantage. This rule may be difficult to follow in the heat of the moment, but it's the best way to ensure long-term success as a professional roulette player.
It can be tempting to keep playing and try to make more money, but there's no guarantee that your luck will continue. If you walk away with your winnings, you can use them to fuel another round of successful betting.
It's also important to remember that winning streaks may be followed by losing streaks, every professional gambler needs to acknowledge this. If you get too attached to your winnings, you're likely to continue playing even when your luck has turned against you. When this happens, you can quickly rack up losses that outweigh your winnings.
Walking away when you're ahead may seem counterintuitive, but it's a strategy that works for many professionals.
Final Take
Roulette is an exciting casino game; playing it is a great way to make extra money. However, it is impossible to make a living from Roulette alone except if you have other side jobs.
Roulette has a built-in house edge that gives the casino an advantage and makes it impossible for any strategy to guarantee a consistent win. Even if you can increase your chances of winning at Roulette, you will still need a large bankroll to make a living, as the amount of money won in each game is small and unpredictable.
Playing Roulette can be exciting and entertaining, but it should not be seen as a viable source of income. Instead, you can only play Roulette as a hobby to catch fun and make extra income.