How to Play Roulette
24 January 2023
223 Views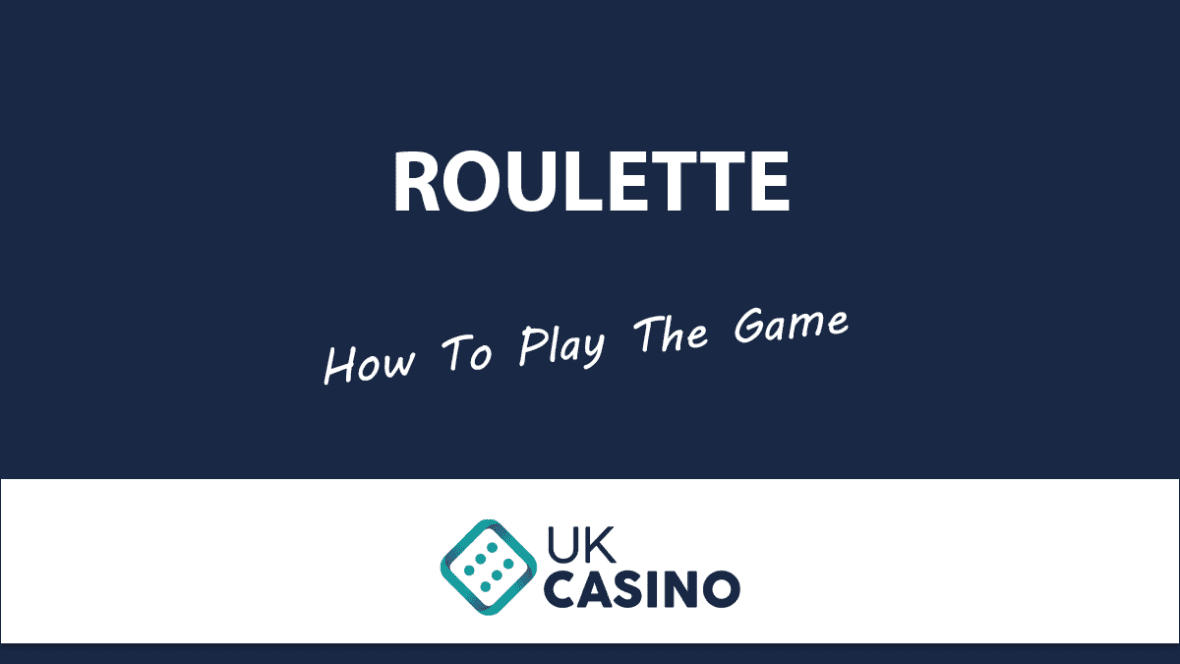 Roulette is one of the most played casino games globally, and the game is becoming increasingly popular among casino players, with many new and exciting variations being released regularly.
However, the basis and goal of the game are always the same: waiting anxiously to see which number the Roulette ball will land on. In addition, Roulette is incredibly simple to learn, and anyone can master this casino game.
Playing Online Roulette
To play online Roulette, you must sign up with a licensed and reliable online casino. Luckily you can find an overview of the best online casinos for UK players on our site so that you don't have to search for one manually.
Signing up for an account at an online casino is a straightforward process that only takes a few minutes of your time. To register at an online casino, follow these steps:
Go to the website of a legit online casino you want to play Roulette at.
Click on 'Register', 'Sign Up,' or a similar button.
Enter your personal details correctly and verify your identity with a passport, driver's license, or national ID card.
Navigate to the cashier area and make your first deposit.
Search the game lobby for 'Roulette' or visit the live casino and play a live Roulette variant.
Tip: if you are not ready yet to play online Roulette for real money, you can first practice with play money in free demo mode. This is a great way to familiarize yourself with the game and its rules without putting your hard-earned money on the line.
Roulette Wheel and Table Layout
A Roulette wheel, one or more metal balls (pills), a Roulette table, and chips are used to play Roulette.
The (European) Roulette wheel consists of 37 squares given the numbers 0 – 36. All these numbers alternate between red and black except for 0, which is green.
The Roulette table consists of a total of five columns. The numbers are divided over the first three. The 0 is situated above these three columns. The two columns to its left represent specific betting options, namely a column of 1st 12, 2nd 12, and 3rd 12. In addition, there are columns 1 – 18, even, red, black, odd, and 19 – 36.
There are several variants of Roulette, with minor variations in the game's rules. The most played version is European Roulette. The rules of the game, as explained here, fit this form of the game. We will discuss the other variants later and how the rules differ from those of European Roulette.
Roulette Betting Types
Now that you know the Roulette wheel and table layout, it is time to discuss the different Roulette betting types. The game has many betting types, and players can decide their own risk by choosing which bets to place.
Inside bets and outside bets
Roughly speaking, the Roulette betting options consist of inside and outside bets. With an inside bet, the chance of winning is small, but the potential payout is large. An outside bet is the opposite of this, so there are great chances of winning but with low cash prizes.
| | | | | | | | |
| --- | --- | --- | --- | --- | --- | --- | --- |
| Bet Type | French Name | What are you betting on? | Where do you place the chip? | Number of Numbers Covered | Payout | Chance of winning European Roulette | Chance of winning American Roulette |
| Inside Bets | | | | | | | |
| Straight (Single) | Plein | A single number | Full on the number on the table | 1 | 35x bet | 1:37 (2,7%) | 1:38 (2,63%) |
| Split | Cheval | Two adjacent numbers | On the line between two numbers | 2 | 17x bet | 2:37 (5,4%) | 2:38 (5,26%) |
| Street | Transversale | Three adjacent numbers | On the line of a number on the outside of the table | 3 | 11x bet | 3:37 (8,1%) | 3:38 (7,9%) |
| Corner (Square) | Carré | Four adjacent numbers | At an intersection of four numbers | 4 | 8x bet | 4:37 (10,8%) | 4:38 (10,5%) |
| Four Number (First Four) | | The numbers 0, 1, 2, and 3 (only at European Roulette) | On the corner of the table on 0, 1, and 1st 12 | 4 | 8x bet | 4:37 (10,8%) | N/A |
| Five Bet (Basket) | | The numbers 0, 00, 1, 2, and 3 (only at American Roulette) | On the corner of the table on 0, 1, and 1st 12 | 5 | 6x bet | N/A | 5:38 (13,2%) |
| Six Line | Transversale simple | Six adjacent numbers | At a t-junction on the outside of the table | 6 | 5x bet | 6:37 (16,2%) | 6:38 (15,8%) |
| Outside Bets | | | | | | | |
| Column | Colonne | The 12 numbers in a column on the table | On one of the '2-1' boxes | 12 | 2x bet | 12:37 (32,4%) | 12:38 (31,6%) |
| Dozen | | The numbers 1-12, 13-24, or 25-36 | On the box "1st 12", "2nd 12", or "3rd 12" | 12 | 2x bet | 12:37 (32,4%) | 12:38 (31,6%) |
| Red/Black | Rouge/noir | All red or black numbers | On the box "Red" or "Black" | 18 | 1x bet | 18:37 (48,6%) | 18:38 (47,4%) |
| Odd/Even | Pair/impair | All even or odd numbers | On the "Even" or "Odd" box | 18 | 1x bet | 18:37 (48,6%) | 18:38 (47,4%) |
| High/Low | Passe/Manque | All high or low numbers | On the box '1-18′ or '19-36' | 18 | 1x bet | 18:37 (48,6%) | 18:38 (47,4%) |
Racetrack Roulette Bets (Neighbors Print)
Depending on the casino where you play, there are additional betting options. In the case of online Roulette, you bet on a particular part of the table with a schematic representation of the Roulette wheel. This part of the table is called 'the racetrack.'
You can use the racetrack to make certain specific bets easier. For example, you play the zero game by betting four chips on the 'Zero Game' box on the racetrack. This effectively puts one bet (square) on 26 and split bets on 0/3, 12/15, and 32/35. The payout follows the inside bet rules, so if 26 falls, you get 35 times your bet (plus one chip for your original bet), and if 0/3, 12/15, or 32/35 falls, you get 17 times your stake (plus your initial wager.)
| | | | | | | |
| --- | --- | --- | --- | --- | --- | --- |
| Bet Type | French Name | What are you betting on? | Where do you place the chip? | Number of Numbers Covered | Chance of winning European Roulette | Chance of winning American Roulette |
| Zero Game | Jeu 0 | Straight bet on 26, split bets on 0-3, 12-25, and 32-35 | 4 chips on the special box at neighbors print | 7 | 7:37 (18,9%) | 7:38 (18,4%) |
| Orphelins | Orphelins en Plein | Straight bet on 1, split bets on 6-9, 14-17, 17-20, 31-34 | 5 chips on the special box at neighbors print | 8 | 8:37 (21,6%) | 8:38 (21,1%) |
| | Orphelins en Cheval | Straight bet on 1, 6, 9, 14, 17, 20, 31, 34 | 8 chips on the special box at neighbors print | 8 | 8:37 (21,6%) | 8:38 (21,1%) |
| Small Series (Tiers, Serie 6/8) | Tiers du Cylindre | Split bet on 5-8, 10-11, 13-16, 23-24, 27-30, 33-36 | 6 chips on the special box at neighbors print | 12 | 12:37 (32,4%) | 12:38 (31,6%) |
| Serie 0/2/3 | Voisins du Zero | 2 Chips on 0, 2, 3 and 2 on the corner of 25-26-28-29. Single chip on 4-7, 12-15, 18-21, 19-22, 32-35 | 9 chips on the special box at neighbors print | 16 | 16:37 (43,2%) | 16:38 (42,1%) |
| Neighbors | | Straight bets on a single number and the numbers two spaces to the left and right | 5 chips on the special box at neighbors print | 5 | 5:37 (13,5%) | 5:38 (13,2%) |
Check out our detailed guide on which bets you can make in Roulette to learn more. Interested in the odds of winning at Roulette? We break it down for you!
Roulette Chips
The chips with which you play Roulette differ from the traditional value chips you encounter in a casino. You usually buy Roulette chips, or tokens, at the Roulette table itself. You put (paper) money on the table and receive the equivalent in chips from the dealer. The value per chip is not always the same for everyone. Sometimes, the casino determines the value per chip per player. In other casinos, you get more chips if you deposit more money.
When playing Roulette, each player has their own color of chips. For example, the yellow chips belong to player 1, the chips in blue belong to player 2, etc. A maximum of ten players can sit at a traditional Roulette table.
If you play Roulette in an online casino, whether software-based against the computer or via a live stream at a live casino, the bet is often with value chips. Even if you play automatic Roulette, you determine the value directly via the betting interface.
The Role of the Roulette Dealer
The croupier accompanies the Roulette game. This person stands behind the Roulette table in the land-based or live casino and ensures, among other things, that the game is fair. They must know the rules of the game perfectly by heart and be able to apply them.
A Roulette dealer is the one who sets the wheel in motion after players have placed their bets. When the dealer speaks the well-known words 'no more bets' / 'rien ne va plus,' this means that no changes can be made in terms of bets.
If you don't want to continue playing, you hand in your Roulette chips to the dealer, who will pay you out. This payment often takes place in value chips, which you can eventually exchange for (cash) money at the casino's cashier.
How to Play Roulette – Step-by-Step Guide
In this section of our How to Play Roulette guide, we will briefly summarise the gameplay of the game, so you know exactly what happens every round.
1. During the Betting Phase
Buy chips– In Roulette, each player plays with a different color of chips. This way there can be no ambiguity as to who bet on which number. To buy chips, put money on the table and ask the dealer to exchange it for chips. There is no need to do this in online Roulette.
Bet chips – You are allowed place chips on the table yourself. You can choose all inside and outside bets (see the table above) or a combination. If you want to bet on a combination of the racetrack, you can ask the dealer for help. If you take five chips and say "Orphelins," the dealer will place them in the correct spot on the table for you.
2. The Spin
No more bets – After some time, the dealer will make a sweeping motion above the table and say "No more bets" (or the French "Rien ne va plus"). From that moment on, you are not allowed to place more bets.
The ball in circulation – The dealer will spin the Roulette wheel and put the ball into circulation. The ball slows down over time and leaves the outer ring. The ball then bounces off a diamond-shaped protrusion (called a canoe or fret), causing it to move randomly. Finally, the ball lands in one of the pockets.
The winning number is marked – The dealer uses a marker (also called a dolly) to mark the winning number on the gaming table or layout.
Losing bets are removed – All winning bets will stand for now, but losing bets will be removed from the table by the dealer.
The dealer collects all losing bets and pushes them toward a funnel at the end of the table. All chips go in together and are sorted by color again by the sorting machine.
Example: If the ball lands on 12 red, the dealer places the marker on the chips bet on 12 red.
All chips touching 12 red remain. So a split on 9/12 also stands, as does a corner on 8/9/11/12. If you bet on 1st 12, even, 1-18, or the correct 2 to 1, your bet also stands. All remaining chips disappear into the funnel.
3. Payout
The dealer then takes care of the payment. Players are paid their appropriate winnings in chips that they can then bet on the next game round again. A new round begins when the dealer has paid all winning bets, and the players have received their new chips. Players can now bet again.
Example: If you have bet on 12 red and the ball falls on that number, you will receive 35 times your bet. If you have bet $1, you will receive $35 from the dealer.
If you have bet on 9/12 split, you will receive 17 times your bet. If you have bet a chip on the corner of 8/9/11/12, you will receive your bet eight times.
If you have bet on even or red, you will receive 1 time your bet. If you have bet on 1st 12, you will receive 2 times your bet.
Are you wondering how to win at Roulette? Be sure to check out our Roulette Strategy guide.
Different Types of Roulette
There are different types of Roulette, all with slightly different rules. They all come with a Roulette wheel, table, and chips, but the details differ. All these Roulette variants can be played both online and in land-based casinos.
European Roulette
European Roulette is the most widely played form of Roulette globally and the one on which the general rules of the game in this guide are based. The house edge here is 2,70% because there is only a single 0.
American Roulette
Unlike European Roulette, the American variant has two zeros: 0 and 00. Because the payout is the same as the European Roulette variant, the house edge for the casino is significantly higher, clocking in at 5,26%.
French Roulette
Like European Roulette, French Roulette also has one zero. The order of the numbers on the wheel is different, which does not affect your chances of winning. Furthermore, the possible betting forms are provided with other (French) names, and the neighbor's game as a betting option is absent here.
The most significant difference compared to the other Roulette forms is the 0. The so-called La Partage rule applies to French Roulette. This means that if the ball lands on 0, you will not lose your entire bet, but the house will only receive half if you bet on even/odd, red/black, or 1-18/9-36. The other half will be returned to you. As a result, the house edge on these bets is automatically lower, namely only 1,35%.
A variant of La Partage that you can also encounter in French Roulette is 'En Prison.' This rule only applies if the ball lands on zero. If 'En Prison' is offered as a choice and the ball lands on 0, you can choose to lock in half of your bet for the next round.
If the ball does land on your bet (even/odd, red/black, or 1-18/9-36), then you are playing break-even. If the ball again falls on green or a number you have not bet, you will lose your bet. If you get the choice to play 'En Prison,' this is always recommended.
Because of the low house edge – considerably lower than the European variant –, you will find French Roulette less often in online and land-based casinos.
Double Ball Roulette
European, American, and French Roulette are the three variants of the game that you can find in casinos around the world. But there are also variations on these three types. Especially at online casinos, you will increasingly find new variations on one of the existing three types. One of the most famous of these is Double Ball Roulette.
As the name suggests, Double Ball Roulette is played with two balls. To prevent them from colliding with each other, these are not thrown onto the wheel by hand, but a special mechanical construction is used for this.
You play with the same well-known Roulette wheel, and the betting options that can be placed are almost the same. However, there are several betting options that you will not find on the regular Roulette table.
Two balls on any number – If you bet on this option, you do not choose a specific number, but you bet that both balls will land in the same box. If that happens, you win 35 times your stake.
Red Black – The standard red and black bets still exist, although they now pay 3 to 1. You only win if both balls come in red or black. A new option is red/black, where you bet that one ball will come in red while the other will fall in black. The payout on this is 1 to 1.
Jackpot – When you bet on Jackpot, you choose one number and bet both balls will land on it. The payout for a successful bet on this is 1,300 times your stake.
The bets also follow the rules of traditional Roulette. But because the odds differ, other payouts also apply:
| | |
| --- | --- |
| Bet | Payout |
| Inside Bets | |
| Straight (Single) | 17x bet |
| Split | 8x bet |
| Street | 5x bet |
| Corner (Square) | 3.5x bet |
| Six Line | 2x bet |
| Outside Bets | |
| Jackpot | 1,300x bet |
| Any Number | 35x bet |
| Column | 8x bet |
| Dozen | 8x bet |
| Red/Black | 3x bet |
| Odd/Even | 3x bet |
| High/Low | 3x Bet |
| Red/Black | 1x Bet |
Although you can win a payout of 1,300 times your bet, your chances of winning are approximately equal to the basic variant of the Roulette form that is offered. If you play Double Ball Roulette on a European Roulette table, you end up with a 2,78% house edge, slightly more than the 2,7% the casino has with regular European Roulette. For American Roulette, the house edge on Double Ball Roulette is 5,54%, also slightly more than the usual 5,26% house edge with standard American Roulette.
You can find Double Ball Roulette in some land-based casinos, but you will find the game more often online.
No Zero Roulette
Several online casinos offer No Zero Roulette, a Roulette game where the Roulette wheel does not contain 0 or 00. Since the 0 is missing, but the payout is equivalent to European Roulette, the casino has no built-in house edge. They solve this by charging a commission on your won bets.
Triple Zero Roulette
In addition to European and French Roulette (with one 0) and American Roulette (with 0 and 00), there are also Triple Zero Roulette tables. However, they want to be known by something other than that name. A third 0 has been introduced at these tables, although this 000 is sometimes also shown as a special symbol. These tables are mainly found in Las Vegas.
The payout of Triple Zero Roulette is the same as that of American Roulette. But because an extra 0 has been entered, there are not 38 but 39 numbers that can fall. The house edge is 7,69% compared to the 5,26% on regular American Roulette.
Other Roulette Variants
Each casino software provider has its own Roulette variants. Especially in the Live Casino section of online casinos, there are countless unique Roulette games. Sometimes different providers give the same game another name. Below you will find an overview of some of the most popular online Roulette Variants.
XXXTreme Lightning Roulette – A unique live Roulette game with up to 2,000x multipliers.
Live Roulette – Live Roulette is presented by real human dealers and streamed from unique casino studios or real casinos.
Age of the Gods Bonus Roulette – Place a winning bet on the particular Age of the Gods bonus position to trigger a powerful slot mini-game with 3 free spins and a guaranteed win of up to 100x your bet.
Immersive Roulette – A type of live Roulette with dozens of cameras and lots of different camera angles. The stream is broadcasted in 200 frames-per-second HD quality, giving players a detailed view of the action.
Instant Roulette – Instant Roulette features 12 European Roulette wheels and no dealer or host. Players don't have to wait between game rounds and can keep betting.
Prestige Roulette – Prestige Roulette gives players a one-on-one VIP casino experience by providing multiple camera angles, faster betting rounds, and the ability to hide the betting interface.
Quantum Roulette – Quantum Roulette is a live Roulette game based on European Roulette that contains pre-drawn multipliers up to 500x, similar to Lightning Roulette.
Slingshot Roulette – Slingshot Roulette is a live Roulette game without a dealer that uses an automated table that spins the wheel 100 times per hour, 24 hours a day.
Speed Roulette – Speed Roulette is a fast-paced live Roulette game that features 25-second game rounds instead of 50-second game rounds.
Lightning Roulette – Lightning Roulette is a live Roulette game that features randomly generated Lucky Numbers and Lucky Payouts with multipliers of 50x to 500x.
Gold Bar Roulette – Gold Bar Roulette features 88x multiplier gold bars that can be used in future rounds when players win straight-up bets.
FAQs About Roulette
We often receive questions regarding Roulette from our visitors. For this reason, we decided to answer the most frequently asked questions about Roulette below.
What is the worst possible bet to place in Roulette?

You have the worst odds of winning when betting on a single number. On the other hand: if the ball lands on your chosen number, you win the highest possible payout with Roulette, namely 35:1. With a bet of $10, this is $350.

Check out our guide for more information on all different Roulette bet types.

Which betting option is best for me?

If you go for the most significant chance of winning, placing a single bet is the best thing to do, which gives you almost a 50% chance of winning. This is the case with even/odd, black/red, and low/high numbers.

What are the Roulette types that I can play in the land-based casino?

In land-based casinos in Europe, you will most often find European Roulette. Sometimes you also come across American and French Roulette. Of course, American Roulette (with 0 and 00) is standard in America. In France, you mainly find French Roulette.

Which Roulette variants can I play in online casinos?

You usually have a lot of options online. Not only do you have the choice of American, French, and European Roulette, but also from an incredible number of variants. Which ones you will find precisely in online casinos can differ significantly.

From what age can I play online Roulette?

You must be 18 years old to play Roulette, as with all casino games. In some countries, the minimum age to gamble online is 21 years.

Is using a strategy in Roulette prohibited?

No, nothing is stipulated in the law about using Roulette strategies. Casinos themselves do not prohibit this either because no winning strategy is possible as long as the Roulette wheel is not biased.

What is the best Roulette strategy?

Any Roulette strategy you use for an extended duration will always pay off for the casino. You do control your own risk with Roulette. For example, there is a good chance that you will lose by betting on a square (a whole number) because it only falls sometimes. If you opt for even/odd, red/black, or low/high numbers, you play it safe as much as possible.