What are the Odds of Winning at Roulette?
24 January 2023
195 Views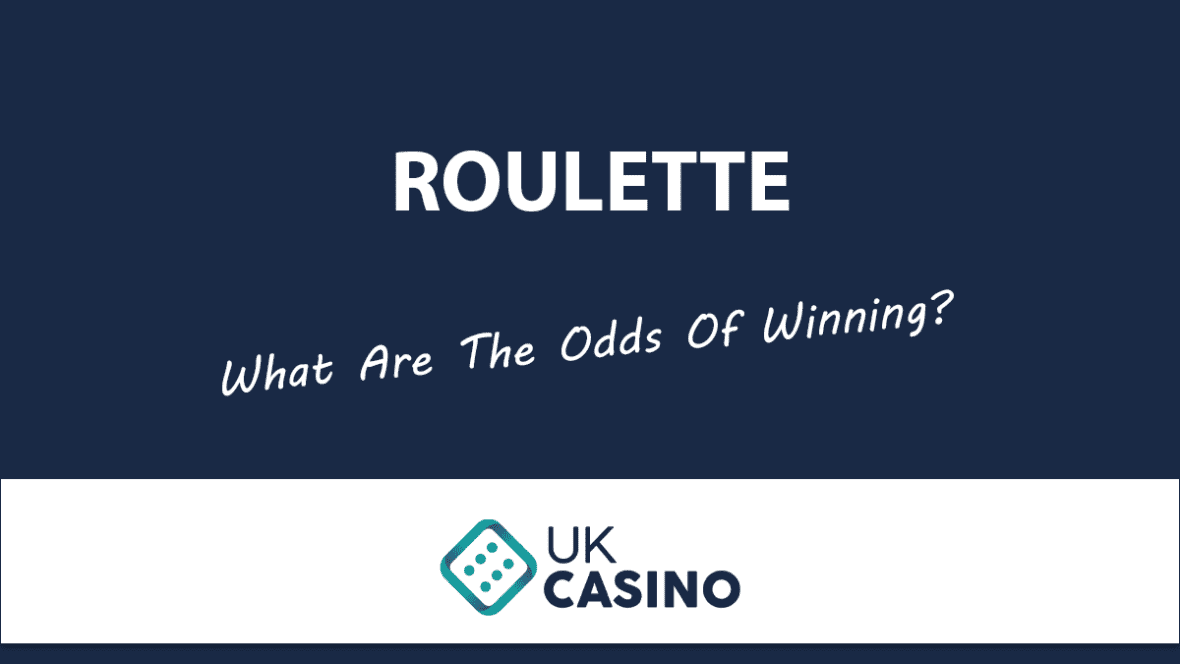 When playing a game like roulette, it is ideal to understand some of its basics. As an amateur, roulette may seem like a game with no other options to explore but predict blindly and rely 100% on luck. It may seem at that point that you need to cheat to win or keep control of your finances. Regular punters understand better, as experience is an unspoken requirement to improve your chances of winning the game.
A tacit understanding of the bets and strategies you can employ is needed to enjoy productive gambling online. The house edge and odds of winning roulette differ with the variations of it. Placing your bets right using knowledge of your chances of winning is ideal for consistently successful gambling. Here, we provide information about the odds and probability of winning roulette games. Stay tuned for more.
What is Roulette?
Roulette is one of the oldest games designed for gambling and is still enjoyed by most punters in online and traditional casinos. Named in French, roulette is a game where luck and experience are needed to get ahead. To play, the croupier spins the roulette wheel in one direction before dropping the ball in the wheel's outer rim. The ball is deflected till it enters the inner part before landing in a winning number pocket.
In a roulette game, you get to explore one or more of a variety of betting options as you go through the rounds. You can bet on a specific number, on a colour (whether red or black), on an even or odd number result, on the low numbers (1-18), on the high numbers (19-36) or on the different groups of numbers. Being a game of chance, you can increase your chances of winning each round by knowing how to place your wagers.
If you play at an offline casino, remember to position your chips directly by your choice to avoid confusion that could lead to losing the bet.
Types of Roulette
Roulette typically involves a table and wheel displaying the numbers and colours available to bet on. The tables are usually numbered from 0 to 36 in European roulette. An extra 00 is included when playing American roulette games.
The house edge is how the casino gets its money, and it is incorporated into roulette with the addition of the green zone containing the single or double zero. Like any other number on the wheel, you are allowed to wager on the pockets containing zero.
Some roulette bet types specifically include single and double zero. Three main variations of roulette are popular among bettors in casinos. The main differences between them are the inclusion of the double zero in American roulette and the unique rules of French roulette.
American Roulette
Featuring its own unique set of rules, American roulette is enjoyed by players for how exciting it can usually get. The wheel features a single zero and an additional set of double zeroes. Adding these increases the numbers to a total of 38 and gives lower chances of winning, with the house edge of 5.26%. The math behind it is that any specific number has a 1/38 chance of being the winning number. The payout for this is still at 35:1, however.
European Roulette
European roulette is a variant of the game preferred by punters for the lower house edge of 2.70%, which is because any single number on this deck has a 1/37 chance of being a winner. This means the casino gets to earn less on each bet made in a game of European roulette, accounting for the popularity of this variant.
French Roulette
This may be similar to the European variant because of the presence of a single zero. It gets different due to some other rules that are not applied in European roulette, such as En prison and Partage. With these rules, the house edge in French roulette can sometimes get as low as 1.35%.
How to Wager in Roulette
The simple approach roulette requires is sometimes belied by the intriguing nature of the game. It is better to know the types of bets available to you before attempting to wager, especially if you are playing for real money at an online casino. If you play online, you can practice these moves for free using the demo mode before wagering.
The two main types of wagers you can explore in a game of roulette are outside bets and inside bets. Outside bets offer better odds to punters but come with a lower payout. Inside bets have a lesser chance of winning but offer a higher payout.
Outside Bets
Outside bets are also known as 'even-money bets' because such wagers cover up to half of the possible outcomes in a round. Outside bets include red or black, low (1-18) or high (19-36), even or odd, column, and dozen.
Outside bets are the best types of wagers because of their high chances of winning. The payout for red or black, high or low, and odd or even bets is set at 1:1 since the desired outcome is highly likely. The column and dozen bets include about 12 of the numbers on the wheel, covering about a third of the possible outcomes with a 2:1 payout.
Inside Bets
Inside bets vary in odds and payout with each type of wager made. They have lower odds of winning than outside bets but provide a better payout. This is because you either bet on a single specific number or a group of numbers according to their position on the table. You can enjoy a different opportunity with each inside bet placed. Inside bets include:
Straight Up: also known as single-number bets, they have the lowest probability of winning. This is because you are betting on a specific pocket out of the 36 available in European roulette (with a probability of 2.70%) and the 37 available in an American one (with a probability of 2.63%). The payout on this bet is the highest at 35:1, which means a successful wager of GBP100 will yield GBP3,500.
Street: is a type of bet where you are allowed to wager on a row of three numbers on the table. You win this wager if the ball lands in any of the numbers when the wheel is spun. The probability of this happening is 7.89% in American roulette and slightly higher in the European version at 8.11%, with successful wagers enjoying a payout of 11:1.
Split: here, you are allowed to bet on two neighbouring numbers out of the 36 or 37 on the table. The probability of the ball landing on either number is 5.41% in European roulette and slightly lower at 5.26% in American roulette. The payout for a successful split bet is 17:1.
Corner: this is where you bet on four adjoining numbers on the table, which form a square. Here, the probability of the ball hitting one of your desired numbers is 10.53% in an American roulette game and 10.81% in the European one. Payout is set at 8:1 for a successful corner bet.
Basket: this is a bet that allows you to wager on the first three numbers of the table, combined with the single and double zero. The payout on a basket bet is 6:1, with a 13.16% probability of winning.
Line: this is a bet on six numbers. The payout for a successful wager is 5:1, with a 16.22% probability of hitting a number in a game of European roulette and a 15.79% chance in the American.
Odds of Winning Roulette Bets
The odds differ with the table and the type of wager. This is due to the difference in chances of winning provided by the addition of another zero. The different types of bets available in roulette determine, to an extent, the type of odds you enjoy on a wager. This is because the numbers are selected differently in each type of bet. The odds are always against the player and determine how much you can earn from each wager.
The odds for winning a bet on a single number are set at 37:1 on the European roulette wheel with a single zero, giving players a better house edge than the American roulette wheel with a double zero, which puts its odds at 38:1.
The probability you will win your wager on any type of roulette bet is affected by the presence of the zeroes in the game. Even-money bets are not totally 50% of the outcome because of the single or double zero on the table, which represents the house edge of the casino. In European roulette, an even-money bet has an actual 48.65% probability of winning. The chances of winning are slightly reduced to 46.37% in an American roulette table. More information is provided in the tables below:
American Roulette – House Edge, Payout, and Probability
| | | | |
| --- | --- | --- | --- |
| American Roulette Bet | House Edge | Payout | Probability |
| Red | 5.26% | 1:1 | 46.37% |
| Black | 5.26% | 1:1 | 46.37% |
| Even | 5.26% | 1:1 | 46.37% |
| Odd | 5.26% | 1:1 | 46.37% |
| 1-18 | 5.26% | 1:1 | 46.37% |
| 19-36 | 5.26% | 1:1 | 46.37% |
| Dozen | 5.26% | 2:1 | 31.58% |
| Column | 5.26% | 2:1 | 31.58% |
| Straight Up | 5.26% | 35:1 | 2.63% |
| Split | 5.26% | 17:1 | 5.26% |
| Street | 5.26% | 11:1 | 7.89% |
| Corner | 5.26% | 8:1 | 10.53% |
| Basket | 7.89% | 6:1 | 13.16% |
| Line | 5.26% | 5:1 | 15.79% |
European Roulette – House Edge, Payout, and Probability
| | | | |
| --- | --- | --- | --- |
| European Roulette Bet | House Edge | Payout | Probability |
| Red | 2.70% | 1:1 | 48.65% |
| Black | 2.70% | 1:1 | 48.65% |
| Even | 2.70% | 1:1 | 48.65% |
| Odd | 2.70% | 1:1 | 48.65% |
| 1-18 | 2.70% | 1:1 | 48.65% |
| 19-36 | 2.70% | 1:1 | 48.65% |
| Dozen | 2.70% | 2:1 | 32.43% |
| Column | 2.70% | 2:1 | 32.43% |
| Straight Up | 2.70% | 35:1 | 2.70% |
| Split | 2.70% | 17:1 | 5.41% |
| Street | 2.70% | 11:1 | 8.11% |
| Corner | 2.70% | 8:1 | 10.81% |
| Line | 2.70% | 5:1 | 16.22% |
Strategies for Betting at Roulette
Trying to decide the math behind roulette games may be a lot harder than placing your bets properly using a strategy. It is good to know how to wager to earn more, but betting with a strategy can help with keeping track of your finances. Some of the best strategies
The Martingale Strategy
One of the most popular and best strategies employed by punters at casinos, this system is a simple one that can be used by any type of bettor. As long as you understand the basics of playing roulette, the Martingale strategy can be used to stem losses effectively.
This strategy involves doubling your bet every time you lose a wager. For example, if you lose a GBP10 wager, you place a bet of GBP20 next in hopes of recovering the loss and increasing your win. Simple as it appears, the Martingale strategy should be applied with caution. If you are on a losing streak, you may end up doubling your funds to a point where you can no longer afford to wager or exceed the cap amount.
The D'Alembert Strategy
Named after a French mathematician known as Jean Baptiste D'Alembert, this system has remained popular with roulette bettors ever since. The D'Alembert strategy follows a belief that the outcome is likely to change on the next spin. To employ this strategy effectively, you have to carefully increase your wager after encountering a loss and reduce your bets after a win. This strategy is not foolproof, so close attention should be paid to the game as it is applied.
The Paroli Strategy
The Paroli strategy is based on a simple concept usually employed to complement the 3-win method, which suggests that you change your wager after three consecutive wins. To use this strategy, your wager should be increased after encountering a win. As you keep winning, you ensure to increase your wager up until the third or fourth win. After this, you can reduce your wager to the original amount you started with and work it up to a larger sum with consecutive wins.
Conclusion
Roulette is a game of chance where you wager on the outcome of where the ball will land after a spin. Whereas the roulette gameplay is easy to understand and simple for amateurs to get started, knowing how to place your bets is a viable skill. Instead of relying totally on luck, you can set up your wager to cover more numbers and improve your chances of winning.
European roulette provides better odds of winning than American roulette. If you are new to playing, outside bets or even-money bets are the best to play to enjoy winning. Roulette strategies are not verifiable and require a cautious application. By employing viable betting strategies carefully, you can start winning like a pro instead of looking like an amateur at the tables. This will further build your confidence to get more skilled at playing roulette.