Jackpots Slots VS Regular Slots
15 February 2023
166 Views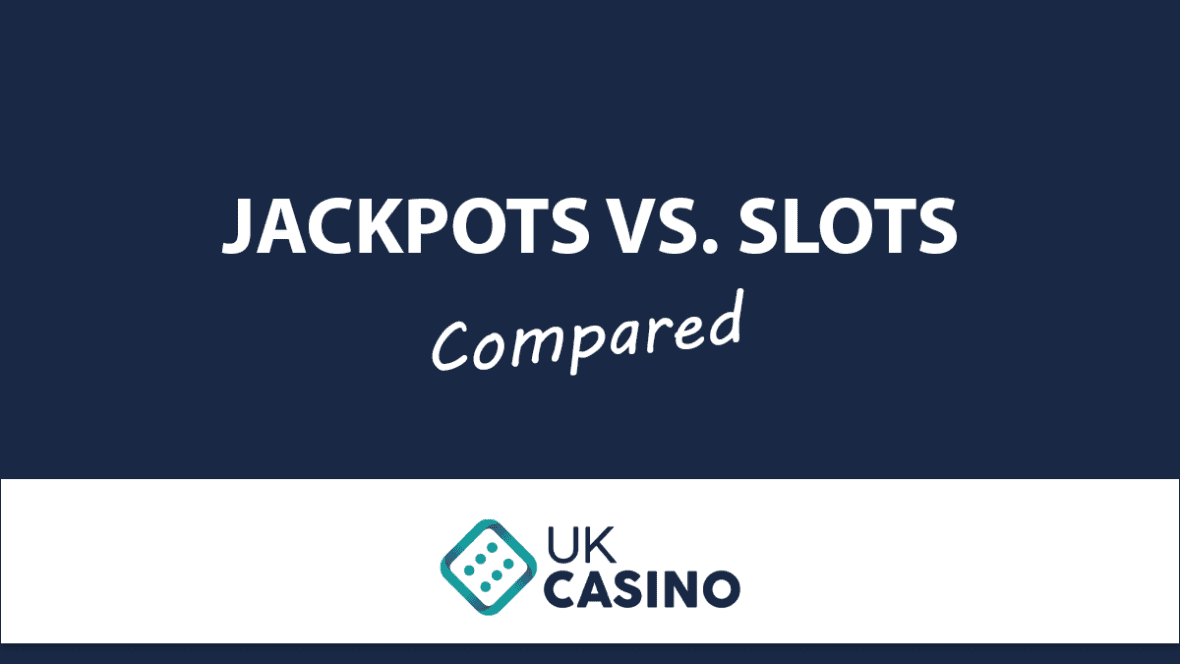 Slot machines are a hallmark feature of all casinos as they are packed with the thrill and excitement often associated with both land-based and online gambling. In the online casino world, there are two major categories of slot machines. These include jackpot slots and regular slots.
Both offer the thrill of spinning the reels and the excitement of hitting a winning combination, but while one provides steady wins and a moderately-sized jackpot, the other promises a chance of winning money that is astronomically greater than your original stake. In this article, we take a look at each of these slot types to help you decide which is best suited for you.
What are Jackpot Slots?
Jackpot slots, in some cases also known as progressive slots, are a type of casino slot machine that offers players the chance to win a significantly larger amount of money. Unlike regular slots, where the payouts are fixed and based on the combinations of symbols that land on the reels, the jackpot in these kinds of slots increases the more people play the games: a part of each bet is given to the jackpot. When a player wins, the prize pool reverts to its default size and begins to grow again.
Although jackpot slots often have high volatility and low odds of winning, they come with rewards that are dramatically greater than those found in regular slots.
The main appeal of jackpot slots lies in their ability to award players life-changing amounts of money with a single spin. However, it is important to note that only a percentage of players' bets goes to increasing the jackpot. The rest of the money goes to the game developers and the casino.
What are Regular Slots?
Regular slots are the most common form of casino slot machines. Classic slots (the standard 3-reel slots) also fall under this category. Unlike jackpot slots, they do not offer a large, progressive jackpot but have fixed payouts that you can win when you spin the reels and match the paylines. Regular slots can be divided into classic or traditional slots and modern or video slots.
Classic slots are modelled after slot machines found in Vegas and other cities back in the day. They have 3 reels and 5 paylines and often come with simple themes. Modern slots or video slots, on the other hand, can have as many as 6 reels and 25 paylines.
While regular slots can be just as stimulating as progressive slots, they don't offer the potential of winning impressive sums of money. They are a good choice for players who prefer simplicity and smaller but more frequent payouts. Regular slots are widely available in both land-based and online casinos.
Is it better to play jackpot slots?
The question of whether jackpot slots are better to play compared to regular slots comes down to personal preference. Some players enjoy the small-sized, more consistent wins offered by classic slots, while others prefer the thrill of playing with the possibility of winning millions of pounds.
Here are some reasons why a lot of gamblers choose progressive jackpot slots over regular slots.
Potential for Huge Payouts
Progressive jackpot slots are well-known all over the world to payout life-transforming sums of money to players. Popular jackpot slots such as Major Millions and Mega Moolah have, in the past, paid out millions to just one player. Because the game accumulates a portion of each bet made, the jackpot increases rapidly, giving each player a fair shot at winning. Some progressive jackpots even have multiple levels of jackpots, giving players more chances of winning big.
Thrill and Suspense
There is a unique adrenaline boost that comes from watching the jackpot fill up and knowing that you could be the next lucky winner. This kind of excitement can hardly be provided by playing regular slots at an online casino. The peak entertainment value of jackpot slots is one of the reasons they remain among the most played games in any given online casino.
Attractive Bonus Features
Some casino enthusiasts will say that jackpot slots are the best type of slot machines to play because they give you all the features of regular slots with the added chance of winning big. Apart from the huge jackpots available, you also get interesting wild symbols with fun bonus features like free spins, sticky bonuses, and multipliers.
Design
Most modern progressive jackpot slots are created with high-end graphics, beautiful themes and immersive soundtracks that altogether enhance your gambling experience. These games also have seamless gameplay and wonderful animations that keep you hooked and encourage you to spin the reels for the chance to win a huge amount of money. Jackpot slots are available in almost every online casino in lots of different varieties, so you never run out of options.
Most Popular Jackpot Slots
Mega Moolah
This Microgaming slot with 5 reels and 25 paylines is well-known for having the most wins and paying out the largest amount of money in jackpots. Although on the surface, this safari-themed game seems like a run-of-the-mill slot, there are numerous multipliers and bonuses to enjoy within the game and, of course, there's also the chance of taking home the jackpot.
Divine Fortune
Divine Fortune is a beautifully designed slot created by NetEnt. It is set in Ancient Greece, with striking European statues flanking the reels on either side. This game provides three levels of jackpots–Minor, Major, and Mega, making it a great option for players looking for frequent moderate-sized wins.
Mega Fortune
With an RTP of 96.6%, this slot stands out from the rest by having low volatility yet yielding amazing jackpots. It has three levels of progressive jackpots as well, namely, Mega, Major, and Rapid. Apart from the jackpots, you can enjoy bonus features such as a free spins round and a bonus round with multipliers through which you can go up to 2162X your stake.
Arabian Nights
This low to medium volatility slot leads to a big cashout worth millions, about once a year. While this might seem like a long time to wait, keep in mind that the slot machine gives out smaller winnings regularly, and has other bonus features like free spins and multipliers. The game has 5 reels and 3 rows with 10 ways for you to win. In the game, there's a possibility of winning up to 12000X your stake on each free spin.
Aztec's Millions
The minimum jackpot amount for Aztec's Millions is set at about a million pounds, meaning that if you land the Aztec's Millions symbol 5 times on a pay line, you can win this life-changing sum of money or more! Aztec's Millions, created by RealTime Gaming, has 5 reels and 25 paylines with an Ancient Egyptian theme. It offers just one jackpot and has bonus features and multipliers that can win you up to 250X your stake.
Which Slot Machine is Most Likely to Win?
Slots are a game of chance, and playing requires knowing which works for you. The volatility, return-to-player (RTP) percentage, and casino bonuses are all factors that affect your winnings and should guide you when choosing a slot. Before choosing a slot, ensure you know how high the probability of landing wins is if you want to do so frequently.
The RTP of a slot title is the percentage the casino will give back to players from all your wagers over a period. Low returns in a game can mean the chances of winning in each round are much reduced compared to one with higher.
The average RTP among slot games is 96%, and you need a higher payout percentage than this to enjoy an advantage from time to time. However, low RTP titles are sometimes preferred by punters to those with higher returns. This is usually because of the jackpot prize attached to it, or an especially high entertainment value.
Many low RTP slots tend to have amazing progressive and standard jackpots you can compete for with the maximum wager. Triggering one can make all your efforts on a slot game worth it. However, the odds of winning a jackpot stand between 50 million to 1 and 100 million to 1. This is much lower than on a regular slot. As impossible as they seem, some jackpots are famous for their potential payout size.
What is the Best Type of Slot Machine to Play?
When selecting a slot, understanding the best type for you can mean the difference between winning a slot round or the jackpot prize. This is because the perfect slot for you is the one that suits your playing style perfectly.
Regular and jackpot slots have unique features, and you have to consider these before you choose. Some ways you can determine the best type of slot for you include the following:
The Payout Structure
The first thing to consider is the payout structure. This is important to keep you in the game until you stand a chance to win. You need to be able to stay in the game for as long as possible while still within your budget.
Slot Volatility
The volatility of a slot determines how often you will encounter wins as you proceed in the game. You have to consider how long your bankroll can last. If you have limited funds, you may need a slot with more chances for frequent wins. Low-volatility slots offer higher chances to land winning combinations, only the prizes are smaller. Fewer wins are encountered on high-volatility slots, but they are much more rewarding. It is inadvisable to gamble without the right bankroll.
Size of the Payout
The amount you can possibly win from playing a jackpot or regular slot is another point to consider. This is also one of the main differences between both. A progressive jackpot tends to come without a cap on winnings. The payout keeps getting bigger until a player is lucky enough to trigger it. There are records of jackpot wins running into tens of millions of dollars. A regular slot usually caps wins at about 250 to 1000 times your bet.
What is the Probability of Hitting a Jackpot on a Slot Machine?
Slot games provide the best chances to win incredible payouts. In a progressive jackpot, the prize amount is increased as more players place more bets. This is because each wager contributes to the potential payout prize. As the jackpot amount is increased, the probability of winning it gets slightly reduced. A ballpark figure of your chances of winning the coveted prize in a progressive jackpot is between 1 in 50, 000 to 1 in 50 million.
When playing a slot, ensure you know enough to apply all you know to make the gambling session worth your while. Winning a jackpot is mostly about randomness in the results generated.
All legitimate UK online casinos use a Random Number Generator (RNG) to ensure all players participating in the jackpot have a fair chance of landing the right combination. If the RNG chooses you to be the winner, there's nothing that can be done about it – the casino has no way of manipulating the outcome.
What Triggers a Jackpot on a Slot Machine?
Progressive jackpots can be found on a variety of slot and video poker machines. It is a game of luck with a fair chance for all players to win the coveted prize. Usually, a reward is given for landing a combination of some of the provided symbols. The RNG is used to choose the winner at random to ensure fairness to all players. This is also how the jackpot can be triggered for a much bigger payout.
There are numerous ways provided by game varieties to know you are the lucky winner. Parts of the gameplay include the combinations that land bigger payouts. Staying in the game and betting the minimum qualifying amount for the progressive jackpot is the only way to stand a chance to be the one. If you get the winning combination, you take home the coveted prize.
Conclusion
Slot games provide some of the best ways to rake in tangible wins from the casino. Knowing which type to place bets on can help you enjoy a better gambling session. You can wager on the regular slot games. These come with varying degrees of volatility that determine how often you encounter wins in the one you are playing.
Wagering on the various progressive jackpots provides a chance to win a huge payout. The odds of emerging on top here are less compared to regular slots, but you get to take home the coveted prize, which can run into millions of pounds.